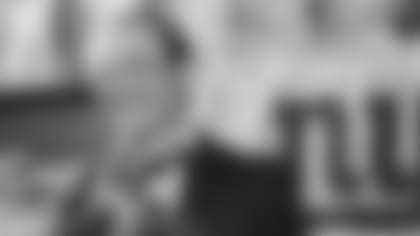 MIAMI (AP) — Bill Arnsparger, the Miami assistant coach who directed the "No-Name Defense" that helped the Dolphins win Super Bowl titles in 1973 and 1974, died Friday. He was 88.
Laura Prewitt, executive director of the Breeders' Cup Festival in Lexington, Kentucky, announced the death, saying Arnsparger died at his home in Athens, Alabama.
The Miami team that won the Super Bowl in January 1973 had the only perfect season in NFL history.
"Bill Arnsparger was a seminal figure in Dolphins history," the Dolphins said in a statement. "Along with Coach Shula and so many other great players and coaches, Bill played a pivotal role in establishing the Dolphins as one of the winningest teams in football and flagship franchises in professional sports. Our hearts and prayers go out to his loved ones and friends during this difficult time."
Arnsparger left the Dolphins after the 1974 Super Bowl to become head coach of the New York Giants, where he was 7-28 before he was fired after an 0-7 start in 1976. He returned to Don Shula's Miami staff and remained with the Dolphins until 1983, helping them reach another Super Bowl.
"I was saddened to learn of the passing of Bill Arnsparger, who I thought was one of the greatest defensive coaches in football," Shula said in a statement. "He molded two championship units, the 'No-Names' and the 'Killer B's,' and was innovative in the way he used personnel.
"He pioneered situational substitutions with the '53' defense that changed the way the game was played on that side of the ball. If there was a Hall of Fame for assistant coaches, he would be one of the very first inductees. Mary Anne and I want to extend our condolences to B.J. and the entire family."
Arnsparger was LSU's head coach from 1984-86, leading the Tigers to two Southeastern Conference titles in three season before leaving to become Florida's athletic director. At Florida, he hired Steve Spurrier as coach
"This is a sad day for the Gator Nation," Florida athletic director Jeremy Foley said in a statement. "Bill Arnsparger helped right the ship during a very difficult time at the University of Florida."
Arnsparger completed his coaching career as San Diego's defensive coordinator in the 1992-94 seasons, retiring after the Chargers' Super Bowl loss in 1995.
After serving in the Marines during World War II, Arnsparger played tackle for Woody Hayes at Miami of Ohio, where he teamed with future Michigan coach Bo Schembechler.
Arnsparger started his coaching career at his alma mater, spent time under Hayes at Ohio State, and also had stints at Kentucky and Tulane before jumping to the NFL's Baltimore Colts with Shula in 1964. Arnsparger coached the Colts' defensive line on teams that reached the 1964 NFL title game and 1969 Super Bowl.
Funeral services will be held in his hometown of Paris, Kentucky, where he was born in 1926.