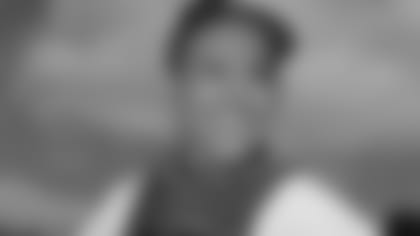 Tom Coughlin on Yogi Berra
"We paid tribute to Yogi this morning in our team meeting. We recognized him. I've had an opportunity to meet and be in Yogi's company. Yogi was a very, very nice man, nice to meet, always gracious. I always look at him as a terrific representative of those great Yankee years. I asked Eli (Manning) about him, too, and Eli said he was a very nice man.
"But to imagine the player that he was. I remember him as a kid, obviously. Can you imagine what he accomplished - three MVP's, 10 world championships. How many batting titles? He was unbelievable. And not a big man. He swung that bat and he had that classic (routine) in the on-deck circle the way he did that then threw the bat off to the side. It was a classic.
"And he was in D-Day. He and Joe Garagiola were neighbors in St. Louis when they were kids. But how magnificent for a young kid like that. And the fact that he could stick to his business all those years, when quite frankly, others weren't. And he was devoted to his wife Carmen. He lost her last year. But what a sports icon he was. Did his talking on the baseball field, and that was the key.
"When I was a kid, I was a Dodgers fan. But it was always the Yankees on television. My grandfather, who lived with us, he was a Yankees fan, so the black and white set was always on, it was always the Yankees. So I knew them all."