Behind the cornerstones that man the position, there is a deep competition going on at defensive end at Giants camp.
Justin Trattou is part of it, and he's made as strong a case as he could have envisioned through the first two preseason games. With a takedown of Colts quarterback Matt Hasselbeck early in the second half on Sunday night, Trattou recorded his second sack in as many games.
Giants.com names Michael Cox as the games Extra Effort player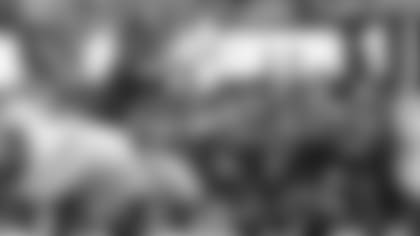 Photos: Giants vs. Colts](http://www.giants.com/photos/photos/Gameday-Giants-vs-Colts-Photos/074de705-fc59-4f32-b6bd-f9f579513f7b) "It was just pretty much one on one with the tackle," the New Jersey native said. "I was going to try to go speed rush, but then I saw the quarterback step up, so I beat him with an up-and-under and got another sack."
Trattou also broke up a pass, forced another incompletion with pressure, and notched two quarterback hits. Trattou spent last season on injured reserve with an ankle injury, but is back healthy and taking advantage of every rep he gets.
"I'm just trying to make the most value out of my time out there," he said. "If I keep getting sacks, it's definitely a win for me."
The Giants fell short of their five-sack performance against the Steelers last week with just one against the Colts. However, they managed five quarterback hits and eight tackles behind the line of scrimmage.
If the Giants can keep up the consistency in the pass rush, the talent is there to take over.
"I think our defensive line, from top to bottom – ones, twos, and threes – we're all talented guys," Trattou said. "So as long as we use the scheme, every play is designed to work. So just keep playing within the scheme and good things will happen."