What new starter on offense and what new starter on defense have you really excited this offseason?** -Mike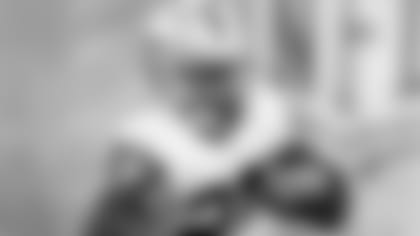 Read More from Eisen's Mailbag Dear Mike:
Rashad Jennings on offense and Dominique Rodgers-Cromartie and Jameel McClain on defense. Jennings is a back who can bring big-play excitement to the offense. Rodgers-Cromartie is a Pro Bowl-caliber cornerback, and McClain is a much-needed standout at linebacker.
Would Chris Johnson be a good fit for the Giants?
-Antoine
Dear Antoine:
If he's the Chris Johnson who rushed for 2,006 yards and averaged 5.6 yards a carry in 2006, then he would be a good fit for any team. But if he's the player who ran for 1,077 yards and averaged 3.9 yards an attempt last year, then perhaps not, if those numbers are evidence that he is in decline. He's a back who will turn 29 in September and has more than 2,000 career touches. It's a buyer beware situation.