Would past Giants players ever be asked to come back and coach the team either as paid full time coaches or special instructors? Asking Michael Strahan to come and advice the DEs and Tiki Barber to work as a running backs coach would be interesting, I think.
Dear Don:
Sam Madison just began a three-week stint as a training camp defensive backs coach. Madison wants to be an NFL secondary coach, and being here is the perfect training for him. Generally, former players who are willing to work as part-time coaches with hopes to become full-time coaches. Strahan is a two-pronged television star and Barber has a lot of other things going on in his life. Neither has coaching aspirations, so they're not going to take time out of their summer to work in training camp. But I'm sure other former Giants will follow Madison's lead and work in future camps.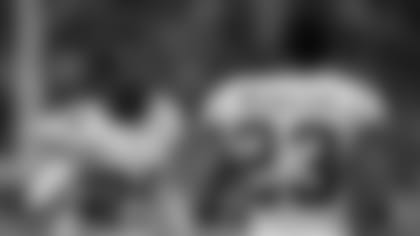 WATCH: SIGHTS & SOUNDS FROM PRACTICE](http://www.giants.com/photos/photos/Giants-Training-Camp-Practice-7-28/e53adde7-3d72-47ff-b0ed-72ea4c5e68a1)
What are some of the competitions for spots on the final roster? It seems like David Carr and Curtis Painter, as well as possibly Adewale Ojomo and Adrian Tracy fit that scenario to me.
Dear Brad:
It appears as though the No. 2 quarterback job will come down to Carr and Painter, unless rookie Ryan Nassib is so impressive in the preseason the coaches feel comfortable enough to give him the job. But I don't see that happening. Tracy and Ojomo could be fighting a roster spot behind Justin Tuck, Mathias Kiwanuka, Jason Pierre-Paul and Damontre Moore. In addition, the Giants currently have eight defensive tackles (including Markus Kuhn, who is currently on PUP). They won't all make the team.
I recently looked at the pictures of the customized facemask designs. Did the players create the designs? Can any of the players have customized facemasks? What's the advantage?Dear Robert:Answered by Equipment Director Joe Skiba: Some players design their own masks while some come to the equipment room and request something different from the other players. Per NFL rules, players must seek medical approval to wear their customized masks. Not all players were it for protection, some are wearing it for aesthetics: something the NFL is trying to prevent.