Last year the Giants offense did really well on no huddles. Do you think the Giants should start doing the no huddle in middle of games even when they don't need to?** -Ryan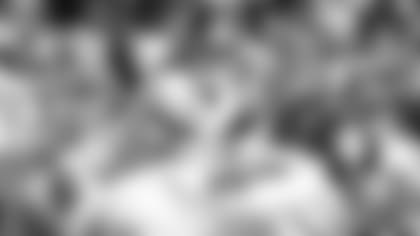 Read More from Eisen's Mailbag Dear Ryan:
I'm walking around in an unfamiliar dark room when answering broad questions about the offense. Most of the players met the new coordinator, Ben McAdoo, for the first time this week. They know very little about the system he's installing. Guess what…so do I. Perhaps he'll want to use the no-huddle-hurry-up more frequently. Maybe he won't. The answers to those kinds of questions won't be answered until we start playing games. Do I think we should use the no-huddle in situations that aren't so obvious? I think we should do whatever is necessary to win games.
With this being such a quarterback driven league why aren't more teams like the Giants using their draft picks on quarterbacks to develop behind Eli Manning to trade for more draft picks at a later date?
-Nathen
Dear Nathen:
I don't know what other teams are thinking or how they operate. Regarding your reference to Ryan Nassib, whom the Giants traded up to select in the fourth round last year, he was the highest-rated player remaining on the board. The Giants' decision-makers believed it was important to remain true to the grades they had assigned each player. If you don't, what's the point in spending so much time and effort in studying the players and assigning each a value? Perhaps the Giants will someday acquire an asset in a trade for Nassib. Perhaps not. But they did what they believed they had to do on draft day.
With Hakeem Nicks signing with Indianapolis, who is the Giants' No. 3 wide receiver and how are they going to address that in the draft?
-Matt
Dear Matt:
At this moment, the Giants' four wide receivers are Victor Cruz, Ruben Randle, Jerrel Jernigan Mario Manningham. Can that change based on what happens in the draft? Of course it can. But as always, it depends on who is avaialbe and how the Giants grade each prospect.