Since Prince Amukamara is having a really good training, camp do you see him being the number one cornerback on the Giants?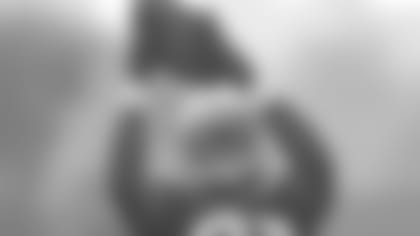 READ MORE FROM EISEN'S MAILBAG](http://www.giants.com/news-and-blogs/eisens-mailbag.html) Dear Richy:
If you define No. 1 corner as the player who covers the opposing team's best wide receiver, then I believe Corey Webster and Amukamara will be 1 and 1A. Last season, Webster routinely drew that assignment. He admittedly did not have his best year, but has vowed to improve this year. Amukamara continues to grow. It's likely whichever corner happens to be on the side where the opposition's best receiver lines up will cover him.
After the Steelers game, who will be the third running back behind David Wilson and Andre Brown?
Dear AJ:
If you base that decision only on the Pittsburgh game, then it will be rookie Michael Cox. But the coaches will consider many other factors, including camp practices, the last three preseason games, who is the superior blocker and receiver and who has the highest ceiling. Da'Rel Scott, Ryan Torain or Cox will be the choice – unless the Giants decide to bring in someone else.