How come Steve Weatherford never gets considered one of the better punters in the NFL? Do you think he will make the Pro Bowl this year?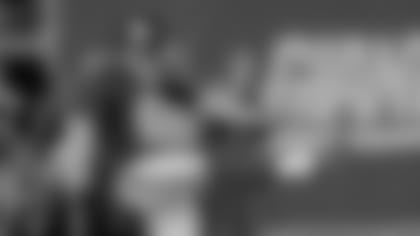 READ MORE FROM EISEN'S MAILBAG](http://www.giants.com/news-and-blogs/eisens-mailbag.html) Dear Anne:
Considered by whom? Players and coaches in the NFL? The football public? It sometimes takes time for players who enter the league without a reputation for outstanding play to gain one. Weatherford entered the league as a free agent and played for four teams before joining the Giants. He has since had two outstanding seasons and last year posted career-high averages of 47.5 (gross) and 39.4 (net) yards. If he's going to get serious Pro Bowl consideration, Weatherford likely has to get his net average above 40 yards, as seven NFL punters did on 2012.
On Sunday night we saw Jim Cordle replace David Baas after a knee injury. It seemed as though Cordle did just fine, but if a more permanent solution were needed, would the Giants reshuffle the line and bump an OL starter down into the center position?
Dear Nick:
They reshuffled the line in practice on Tuesday. Kevin Boothe moved form left guard to center, David Diehl shifted form right tackle to left guard – where he has 42 career starts – and Justin Pugh played right tackle with the starters. If Baas isn't ready for the opener and everyone stays healthy, that will likely be the alignment on Sept. 8 in Dallas.
When is the first round of cuts?
Dear David:
The roster cutdown to a maximum of 75 players is Tuesday, Aug. 27 at 4 p.m. Eastern time. The cut to the regular-season limit of 53 players is on Saturday the 31st at 6 p.m.