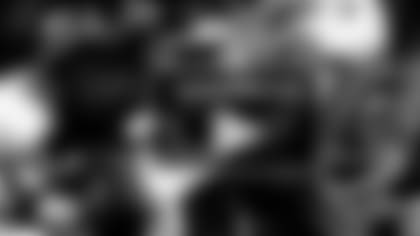 ](http://www.giants.com/media-vault/photo-gallery/Most-Underrated/d45c1292-403f-4f75-94e3-46c1f2e6c148)*
NFL.com unveiled its Most Underrated and Overrated Giants Players of All Time. We take a look at the underrated below:*
* *
Eli Manning -- QB, 2004-present
Hands down, Manning is the greatest New York Giants quarterback ever. Fans don't give Eli enough credit for what he's accomplished in his nine seasons. He's already brought home two world championships, one against one of the greatest team in NFL history. Manning already has thrown for more touchdowns and fewer interceptions than Phil Simms. This season, Manning will most likely surpass Simms as the Giants all-time leader in passing yards, and solidify his spot as the greatest quarterback in franchise history. For some reason, the perception that Eli Manning is not an elite quarterback still exists, and that makes him underrated.
Chase Blackburn -- LB, 2005-12
Blackburn went from his couch to the starting lineup in Super Bowl XLVI. While the Giants' Super Bowl victory will forever be credited to another spectacular Eli Manning throw, true Giants fans will never forget Blackburn's spectacular fourth quarter play. With the Giants down 17-15 and the Patriots driving, Blackburn changed the game when he out-jumped Rob Gronkowski to make an interception. Just 10 weeks before his game-changing pick, Blackburn wasn't even on an NFL roster. His name was quickly forgotten after the Super Bowl, and he recently signed with the Panthers. Much like David Tyree, Chase Blackburn's name should forever be in the hearts of Giants fans for his Super Bowl heroics.
Dave Meggett -- RB, 1989-94
While most Giants fans remember Meggett, he is still one of the most underrated Giants of all time. Meggett invigorated the Giants' offense with his contributions in the return game and in the backfield. With the Giants' current absence of a return game, every fan would love to have a guy like Meggett on the squad. In 1990, he sparked the Giants to a world championship with his league leading 467 punt return yards. In that Super Bowl victory Meggett also contributed on offense, coming up big on third downs throughout the game. Before Darren Sproles was a household name, Meggett was the prototypical 'scat-back' and was consistently a game-changer.
Ottis "OJ" Anderson -- RB, 1986-92
Ottis "O.J." Anderson revived his career in New York when he led Giants to a victory over the Bills in Super Bowl XXV. Originally drafted by the St. Louis Cardinals in 1979, Anderson played solid for seven seasons in St. Louis before being plagued with injuries. As he was approaching 30, Anderson's career appeared to be over and the Cardinals were looking to trade him. The Giants decided to take a chance on him, and in 1990 he ran wild at the age of 34. Anderson put up 1,023 yards and led the Giants to their second Super Bowl in five years. His performance in Super Bowl XXV was unforgettable as he rumbled for 102 yards and a touchdown, and was named the game's most-valuable-player.
Joe Morrison -- RB, 1959-72
After their loss to the Bears in the 1963 NFL Championship Game, the Giants offense struggled for years. They didn't have another winning season until 1970, but during that stretch Joe Morrison was their entire offense. Morrison could do it all, as he lined up at halfback and flanker. In 1969, he had over 1,000 yards from scrimmage and led the team in rushing. As he never made a Pro Bowl, Morrison was just an unsung hero on a mediocre team. After spending his entire 14 year career with the New York Giants, Morrison retired and was enshrined in the Giants Ring of Honor. Since he will never wind up in Canton, Morrison will forever be underrated.
[VIEW PHOTOS OF THE MOST UNDERRATED GIANTS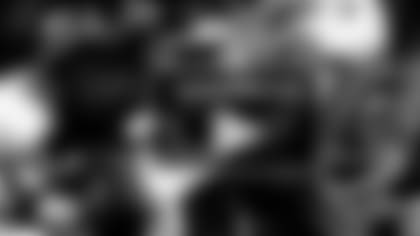 ](http://www.giants.com/media-vault/photo-gallery/Most-Underrated/d45c1292-403f-4f75-94e3-46c1f2e6c148)