Giants Draft Party Presented by Verizon headlines live and digital experiences for fans throughout NFL Draft Season
The New York Giants hold two of the top ten draft picks for the first time in franchise history, and they will spend the historic night with their fans as they usher in a new era.
Giants Draft Party Presented by Verizon will be held at MetLife Stadium on Thursday, April 28 with stadium gates opening at 6 p.m. ET. Giants Season Ticket Members have exclusive early access to claim tickets starting at 12 Noon ET on Tuesday, April 5. A limited number of tickets will be made available to the public at noon on Tuesday, April 12.
Season Ticket Members and the general public can reserve their free digital tickets for this special event by visiting Giants.com/DraftParty.
Giants Draft Party will feature activities for all ages throughout the first round of the draft, including autograph sessions with current Giants players and team legends. Attendees will also have access to select discounted concessions and apparel items.
In addition to the exciting evening, the Giants will once again provide wall-to-wall draft coverage across all platforms. "Big Blue Draft Night Live Presented by Verizon" returns for the first three rounds. Fans can tune in immediately following the Giants' selections for live reaction and expert analysis with Bob Papa and Carl Banks. The program will also have exclusive interviews with the team's newly-drafted players.
The Giants are also pleased to announce the return of the "Dunkin's Predict the Pick" sweepstakes. Fans can predict the Giants' first selection in the 2022 NFL Draft. Those who correctly predict the pick will be eligible to win two (2) tickets to a 2022 Giants home game, an autographed jersey, and free Dunkin' coffee for a year.
The Giants, in partnership with Modelo, will also give two (2) lucky fans the chance to have a VIP experience to the Draft Party. Fans aged 21+ can enter to win two (2) VIP tickets inclusive of food and beverage, alumni meet-and-greet opportunities, autographed merchandise, and a Modelo-branded cooler.
The Giants' special draft coverage will also include "Big Blue Kickoff Live" streaming across all platforms at noon on Thursday, Friday, and Sunday. Saturday's show will air at 10 a.m. All episodes will be available for download on the Giants Podcast Network.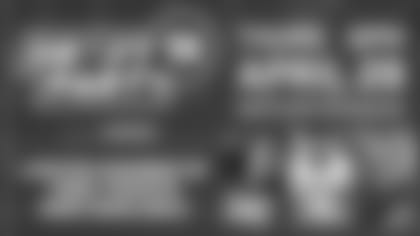 Giants Draft Party: Claim your free tickets now
Join Giants fans at MetLife Stadium to watch the first round of the 2022 NFL Draft on Thursday, April 28.