EAST RUTHERFORD, N.J. – If the Giants are going to have a successful season, they must learn to finish what they started.
In their first two games, the Giants outscored Dallas and Atlanta in the first three quarters, 36-23. But they were outscored in the fourth quarter, 28-10. That includes a 14-0 count yesterday, when the Giants fell to the Atlanta Falcons, 24-20, and to 0-2 on the season. It was the second time in as many games that a 10-point fourth-quarter lead melted into defeat. It also happened in the season opener in Dallas, where the Giants lost, 27-26.
The Giants have a young team that must learn to finish games well.
"We'll continue to talk about that, we'll continue to be positive, and we'll continue to utilize our meeting time with positive reinforcements, whether it be examples or whatever," coach Tom Coughlin said today. "Sooner or later, we just have to settle down and play the way we're capable of playing when the game is on the line. I don't know how to say it any simpler. The information comes forth from the sideline, you have X amount of time to digest it all, but then you have to go pull the trigger. Like yesterday, the fourth quarter was 14-0, so here we are in good stead throughout, and then we had the unfortunate (game-changing) turnover, but the next quarter was all Atlanta scoring."
Coughlin was asked if he saw anything on the game tape that would help explain why the fourth quarter has been so different than the first three.
"There are little things that you can grab ahold of," he said. "The fact that the (incomplete) seam ball to (Larry) Donnell might have given us the ball, definitely, inside the 30, maybe down inside the 25 (on the final drive). The pass rush, obviously, was very severe at that point in time; their ears were laid back, and they were coming, and there was pressure, and there was no doubt about that. You saw that happen and that was something that you really have to understand, and even in one situation where you might need to keep some people in or at least do a better job of helping and securing a couple of those spots. Not taking anything away from Atlanta's front, they did a strong job throughout the game. We had that, we had some misfires, and just some, certainly the delay of game (penalty), and things of that nature that just … can't happen. They just can't happen, it's all got to be positive going forward, and it wasn't. You can bleed it play by play and find different people involved in different circumstances, but just by and large, you have to make it happen right then."
*When Ereck Flowers was forced from the game with an ankle injury, Justin Pugh moved over to left tackle and John Jerry stepped in at guard.
"I think there were some good plays and some plays that weren't so good," Coughlin said. "He had an exceptional rusher (Vic Beasley Jr.), Justin did, on his outside, and he caused pressure at the worst time of the game, obviously. Justin had a couple of opportunities to work in there as we went through Ereck Flowers' ankle injury about a week ago, and fortunately he had some snaps there, and John had moved in as well. It was good experience for them to be able to practice there and they'll see themselves today and hopefully make some adjustments or minor thoughts as far as how they can play that position better."
*Coughlin was not prepared to provide updates on the two players injured yesterday, cornerback Dominique Rodgers-Cromartie (concussion) and Flowers. The Giants have a short week and return to action Thursday at home vs. Washington.
*Linebacker Jon Beason, who missed the first two games with a knee injury, is progressing.
"He'll continue even though there really isn't a lot of practice time, it's a lot of mental work here," Coughlin said. "I'm sure they'll continue to work Jon on the side or whatever and just see where he's at. Hopefully, he'll continue to improve and then we'll maybe get some kind of a word going forward here."
Regarding wide receiver Victor Cruz (calf), Coughlin said, "It'll be the same answer. Nothing has been said differently about his status except the fact that they continue to extend his work, and they're pleased with that part of it.
"He's been running on the treadmill in the water. He's been doing that and he's been doing some running out on the grass."
*Statistical leftovers from the Atlanta game:
*The Falcons (11) and Giants (10) combined for 21 successful third down conversions yesterday, the highest total in any Giants game since the 1970 merger. The previous high was 20: Nov. 14, 1971 vs. Atlanta, Dec. 19, 1971 vs. Philadelphia, and Nov. 2, 1980 vs. Tampa Bay. The NFL record of 23 combined conversions was set by Dallas and San Francisco on Dec. 12, 1977.
*Eli Manning has thrown 76 passes without an interception, easily his longest such streak to start a season. His previous long was 42 passes without a pick in 2012.
*Odell Beckham Jr. has at least 100 receiving yards in each of the Giants' last four home games dating back to last season. That is the longest such streak in franchise history. The last NFL player with four straight home games with at least 100 receiving yards was Detroit's Calvin Johnson in 2013. Houston's Andre Johnson (2005-6) is the last with player to do it in five consecutive games.
*Atlanta's Julio Jones has 24 receptions in his last two games vs, the Giants (13 yesterday, 11 last season), the second-highest two game total in history by a Giants opponent. Dallas' Jason Witten caught 26 passes in two games (Oct. 28, 2012 and Sept. 8, 2013).
*The Giants have allowed at least 346 passing yards in each of their first two games, the first time that's happened since Nov. 28 and Dec. 4, 2011, when they gave up 577 yards at New Orleans and 449 vs. Green Bay.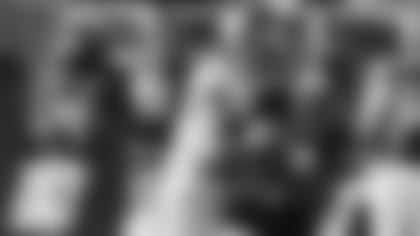 news
Giants Now: Giants-Bears Week 4 Preview
The news of the day for Giants fans on Friday, September 30, 2022.