EAST RUTHERFORD, N.J. – Steve Tisch has celebrated a winner in one of his careers this summer, and he expects similar success in his other calling in the fall and winter.
Tisch, the Giants' chairman and executive vice president, is also one of the movie industry's most successful producers. He is a partner at Escape Artists Productions, an independently financed motion picture and television production company with a first-look non-exclusive deal at Sony Pictures Entertainment. For more than three decades, Tisch has successfully produced compelling stories in film and television.
He is a producer of one of the year's biggest hits, Southpaw, a redemptive boxing tale starring Jake Gyllenhaal, Rachel McAdams, Oona Laurence and Forest Whitaker. The film was directed by Antoine Fuqua.
Tisch said industry tracking indicated Southpaw would make $13 million the first weekend it was released. "When all the numbers were in, the movie opened closer to 17 million dollars, which is more than 20 percent (higher)," Tisch said. "So we were very, very pleased. This is our third weekend, and the movie is doing very, very well. It's also the kind of movie that will play through the rest of the summer, into the fall, and I don't think we're going to lose a lot of screens this weekend, which is also very, very good. Additionally, the movie has opened overseas and is doing extremely well."
Gyllenhaal plays Billy Hope, who, early in the movie, has the light-heavyweight world championship, a gorgeous wife (McAdams), precocious young daughter (Laurence), a house that looks like a large high school, and a seemingly limitless supply of money. He then losses it all: the title, his wife and daughter, and the house and money. After hitting bottom, Hope makes his way to Whitaker's grimy New York gym. Thus begins a rebound that ends…well, we won't spoil it.
"I think it is extremely powerful and Jake's performance is incredibly noteworthy," Tisch said. "I also found the movie to be very emotional, even though the main character is a tough guy, a boxer - a guy who starts off as a winner and then his life takes a very serious turn downward. He has to fight his way back, no pun intended. Or maybe I should say all puns are intended. The three or four times I saw it in front of an audience before it opened, the emotional reaction to the movie by the audience was very clear. At the end of the movie in a full movie theatre, you can literally hear people crying. For a movie like that, that tells you a lot."
---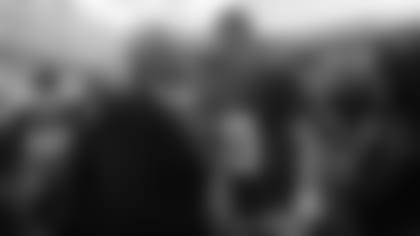 Tisch was not involved with Southpaw when it was first conceived.
"Every movie has its own kind of unique evolution," Tisch said. "Southpaw was developed about five or six years ago by two other producers, and it was developed to star Eminem. It was written by Kurt Sutter, who created the TV series Sons of Anarchy. When the script was finished, Eminem decided that he didn't want to star in the movie. He had a new album out. The project was resurrected about a year and a half ago. We had just made a movie called The Equalizer that Antoine directed with Denzel Washington, which was a great experience. The movie did very, very well for Sony. Antoine asked Harvey Weinstein, who financed the movie, if my partners and I at my company could also be brought on as producers. Harvey accepted Antoine's proposal, and that's how my company got involved on Southpaw. We produced it with the original producers, Alan and Peter Riche. They really developed the project and were gracious enough to let us produce it with them."
Tisch has the unique distinction of having won both an Academy Award (for Forrest Gump) and two Super Bowl rings. His credits also include Risky Business, American History X, Pursuit of Happyness and The Taking of Pelham 123.
"Those are very good movies that I've really been proud to produce and be part of the production company that has made those movies," Tisch said.
Now he has another movie that gives him the same kind of gratification.
"Southpaw, I will definitely put in that category," he said. "It's a great movie. The subject matter is not totally original, but I think Jake's performance, the way the movie was shot, I think the father-daughter story is very, very moving. So I definitely put Southpaw on that list."
---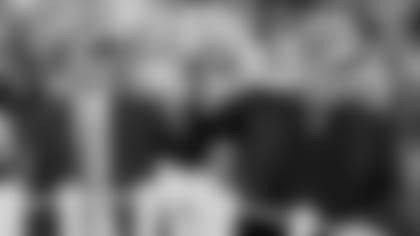 Another indication of the movie's impact is the many calls Tisch has received from people in the industry about the success of Southpaw, which is much like the congratulations he accepts after the Giants win a Super Bowl.
"It's very, very similar," he said. "Hopefully, late Sunday night, September 13 (when the Giants open their regular season in Dallas), I'm going to be getting those phone calls. I'm looking forward to that, hopefully. I don't want Tom (Coughlin) to read this and think that I'm overconfident."
Like Coughlin, team president John Mara and general manager Jerry Reese, Tisch has high hopes for the Giants' 2015 season. The team has missed the playoffs each of the last three seasons, and Tisch is eager for the streak to end and for the Giants to make its first postseason run since 2011.
"I think we have to play a much higher level of football," Tisch said. "I would like the Giants to be in the playoffs every year. I think any NFL owner has great hopes for their team at the start of the season. I think we've got great talent, and I think Tom is a great motivator. I think Eli (Manning), based on his statistics last season, has certainly proved to his teammates, to the Giants fans, that he's playing at the top of his game going into his 12th season.
"My hopes are that we have a great regular season, and at the end of December, find ourselves into the playoffs which our fans deserve. I think the team deserves to be playing at that level and hopefully by the middle/end of December, we're looking not to go home, but to go forward."
---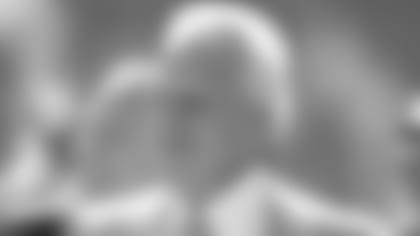 Tisch has a long list of reasons why he's bullish on the current team.
"To have a quarterback who is really playing at the top of his game with these great receiving targets - Victor (Cruz), (Odell) Beckham (Jr.), (Larry) Donnell, it's exciting. I think Spags (defensive coordinator Steve Spagnuolo) being back is very exciting for the defense. Perry (Fewell) did a great job, but I think Spagnuolo brings something a little extra to this team. I think his connection to the Giants has tremendous value. I think it's value-added that Spags is back as the defensive coordinator. So, that's very exciting. And Tom's passion, enthusiasm, his commitment is as strong as ever. Instinctively, I feel this year is going to be even stronger. All of those elements and if we can stay healthy, which is always a factor for all 32 teams, it's very, very exciting anticipating what we can do this year.
"I think our offense is going to be very, very impressive. I do think with the experience Spags had with us, and brings back to us, that makes me sleep a little better at night, knowing that Steve's back running the defense. I'm sure it makes Tom feel very comfortable, also."
On July 5, Tisch learned that defensive end Jason Pierre-Paul had been seriously injured in a fireworks accident. Like everyone in the organization, his first concern regarding JPP is his health, and offering whatever assistance he can.
"It's been very frustrating," Tisch said. "I've reached out to Jason. I've not heard back from Jason. I'm not going to hold that against him, I understand his situation is difficult, complicated, and I'm sure very confusing to him personally. Just as John Mara expressed, Tom expressed, Jerry has expressed, (senior vice president of medical services) Ronnie (Barnes), my first priority and my first message is that I care about him as a man. I think whatever issues he has to deal with, I'm sure are complicated, frustrating and difficult. My message to him is get better, we cheer for you. Ronnie and our doctors have access to the best doctors, if not in New York City and the country, possibly in the world. He should take advantage of that. Let us see you sooner than later. You're not going to be judged, you're going to be helped."
---