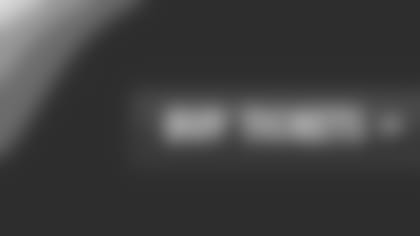 ](https://oss.ticketmaster.com/html/home.htmI?l=EN&team=nygiants) **
A: I am excited. I am excited. I think everybody is excited. We have a home playoff game, a divisional playoff game against the Philadelphia Eagles, a divisional team. So it is an exciting time.
Q:  Do you ever feel as a coach that you need one more minute or one more play or are you set to go?
A: You always feel that way. You coach them right up to the time of the kickoff. So that has always been our position.
Q:  What went into the decision today to bring them out here for practice?
A: We wanted to be outside. I was going to get outside yesterday but I didn't think it was anything we could get done yesterday in that weather. I wanted to come outside and get the players out here and get it as close as we can to game time. It is game time and the weather as it will be on game day.
Q:  I know we have asked you about using two kickers, but in recent games the average field position has been on the 35.  Are you going to keep on going with Carney if they are going to get that kind of field position?
A: Well, we are what we are. And the decision is always there that has to be made. So in the past we have done it the way that I thought was best for us to win and we will continue to do whatever we think is best for us to win.
Q:  Do you like the way the team worked to prepare this week?
A: I do. They were serious, they were focused. Quiet in the meetings and then excited when they got on the field. They worked well. It was good energy, good enthusiasm.
Q:  Did they show you anything that you weren't expecting?
A:  I was expecting that.
A: No. As far as it goes, it is all positive.
Q:  Can you tell us about the "Cut It Off" t-shirts?
A:  Obviously it's from 'Men of Honor.' I walked in the house and my wife was watching it and I was there for that particular scene.  There are a couple of key things there.  They asked him why he wanted it so badly.  "Because they tell me I can't have it."  And then when he was challenged and he couldn't reach the goal that he had set his heart and soul into, and they said he couldn't do it with his present condition, he said, "Go ahead and cut it off."  I think that's the bottom line.
Q:  Why is Philly so tough?
A: They are a good team, a very good team.