10.** The number of wins Chiefs head coach Andy Reid has over Tom Coughlin in the regular season. Dating back to his years in Philadelphia, Reid leads the series 10-9, and the 19 regular-season meetings are the most between any active head coaches.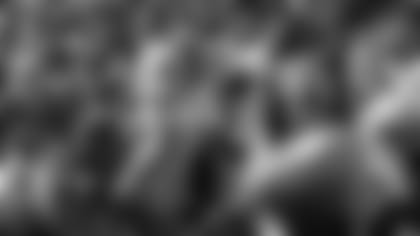 View Chiefs Roster breakdown](http://www.giants.com/photos/photos/Know-Your-Opponent-Kansas-City-Chiefs/6d7cd092-d361-4e60-b0ca-3eb41fb7b4da) 9. As a starter, Eli Manning is undefeated against nine teams in the NFL in the regular season, including 2-0 against the Kansas City Chiefs. Having played each team in the league at least twice, Manning has never lost to Buffalo, Detroit, Houston, Tampa Bay, St. Louis, Kansas City, Miami, Oakland, or the New York Jets, totaling a 20-0 record.
8. The number of postseason victories for Kansas City in franchise history, including its victory in Super Bowl IV over the Minnesota Vikings. The Giants have eight postseason victories under Tom Coughlin alone, including Super Bowl runs in 2007 and 2011.
7. The Giants' longest regular-season win streak against the AFC in the Tom Coughlin era is seven games, stretching from a 2010 win at Houston to last year's victory against Cleveland. Despite being on a four-game skid since then, Coughlin is 20-17 against the conference since 2004. That's not including his two Super Bowl victories against the AFC representatives.
6. The number of Pro Bowl selections on the Kansas City Chiefs roster last season, despite their 2-14 record: S Eric Berry (starter), RB Jamaal Charles, P Dustin Colquitt, OLB Tamba Hali (starter), OLB Justin Houston (replacement), and ILB Derrick Johnson.
5. The Giants will try to extend their win streak to five games against the Kansas City Chiefs on Sunday. Stretching back to 1998, they have outscored the Chiefs 97-43 in four straight wins.
4. The number of touchdowns Eli Manning has thrown in two games against the Chiefs. He is 37 of 66 passing for 478 yards, four touchdowns, and two interceptions.
3. This season Tom Coughlin became the NFL's third-longest serving head coach with one team (10 years) after Andy Reid's 14-year run with the Philadelphia Eagles ended. Coughlin trails only New England's Bill Belichick (entering his 14th season with the team) and Cincinnati's Marvin Lewis (entering his 11th).
2. The number of losses the Giants have against the Chiefs in franchise history, both in Arrowhead Stadium. They are 10-2 against the AFC opponent with the losses coming in 1995 and 1983.
1. There has been one overtime game in the series, which was also the last time the Chiefs beat the Giants. On Sept. 10, 1995, Chiefs kicker Lin Elliott made a 23-yard field goal for a 20-17 overtime victory at Arrowhead Stadium, completing the comeback from a 17-3 deficit in the fourth quarter.