What is more likely to happen: Justin Tuck records double-digit sacks or Corey Webster has 5 interceptions?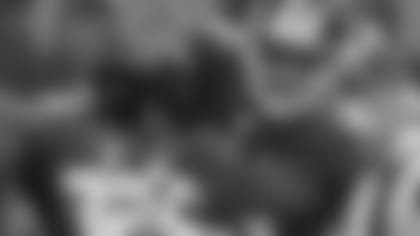 PHOTOS: POTENTIAL 2013 COMEBACKS](http://www.giants.com/news-and-blogs/article-1/Five-Potential-Comeback-Players-in-2013/73d1a580-bbdb-4066-a664-573d1a4d2d2c)
MICHAEL EISEN:
I think both are possibilities, but I'll go with Tuck. If Webster rebound from his subpar 2012 season, opposing quarterbacks will try to avoid him by throwing to stop the other side. But they can't avoid Tuck. He has worked hard this offseason and is poised to have a big season.
JOHN SCHMEELK: I think both players have bounce back seasons, but it is more likely that Corey Webster has five or more interceptions. I could see Justin Tuck finishing with eight sacks, but getting to ten could be tough. Webster is good going after the ball in the air, and he has a decent chance at getting five interceptions.
](http://www.giants.com/news-and-blogs/Camp-Questions/article-1/20-Questions-in-20-Days-Best-Camp-Battle/8fc0a62c-3a1a-40f7-8b9b-874748360627)