DALLAS - To commemorate Super Bowl XLV, we bring you 45 facts and tidbits pertaining to the Green Bay Packers, Pittsburgh Steelers, the Giants and the Super Bowl.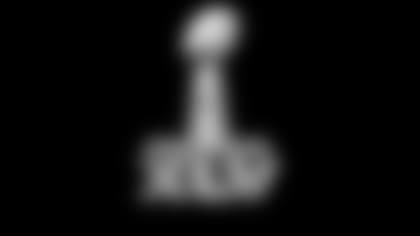 I – The Packers are the 10th different NFC team to advance to the Super Bowl in the last 10 years. Only one NFC team played in two Super Bowls in the last 11 seasons: The Giants, who lost Super Bowl XXXV but won Super Bowl XLII. In the history of Major League Baseball, neither the American nor National League has had a different champion in each of 10 consecutive seasons.
II – Green Bay leads the regular season series with Pittsburgh, 18-14, but the Steelers won the last three meetings (in 1998, 2005 and 2009). This is first time they are facing each other in the preseason.
III- This is Pittsburgh's eighth Super Bowl appearance, tying the Steelers with the Dallas Cowboys for the most in history.
IV- The Steelers have won a record six Super Bowls, including a last-minute victory over the Arizona Cardinals two years ago in Tampa. That broke a tie with Dallas and San Francisco for the most Super Bowl victories.
V- Green Bay has appeared in four Super Bowls, winning three. The Packers won the first two Super Bowl games ever played and XXXI following the 1996 season.
VI - The AFC is 7-3 in the last 10 Super Bowls. Tampa Bay (XXXVII), the Giants (XLII) and New Orleans last year were the NFC winners. Overall, the NFC leads, 24-20.
VII – The Packers' 12 NFL titles are the most all-time. That includes the three Super Bowl victories and nine championships prior to the Super Bowl-era, which began in 1966.
VIII – Green Bay's .636 postseason winning percentage (28-16) is the best in NFL history. The Steelers are second at .635 (33-19).
IX – A Steelers victory Sunday would be their 34th in the postseason, breaking a tie with Dallas for the most in NFL history. Green Bay is third with 28.
X – Pittsburgh and Green Bay finished first in the NFL in scoring defense in the 2010 season. According to the Elias Sports Bureau, this is the time since 1982 the two teams that allowed the fewest points in the regular season advanced to the Super Bowl. Washington defeated Miami to win the title at the end of that strike-shortened season.
XI – Aaron Rodgers hopes to become the third quarterback to win a Super Bowl with the Packers, joining Bart Starr and Brett Favre. Only two franchises have won Super Bowls with three quarterbacks: the Giants (Phil Simms, Jeff Hostetler and Eli Manning) and Washington (Joe Theismann, Doug Williams and Mark Rypien).
XII – Mike Tomlin, Pittsburgh's 38-year-old coach, can become youngest head coach in NFL history to win two Super Bowls. Tomlin can also become first coach to win two Super Bowls in his first four seasons as head coach. He has joined Hall of Famer Joe Gibbs as the only head coaches to reach two Super Bowls in their first four seasons as a head coach.
XIII – The Steelers have 25 players on their current roster who have championship rings from Pittsburgh's defeat of Arizona two years ago. Green Bay has one player with a ring – fullback John Kuhn, who earned it as a member of the Steelers' practice squad in 2005. Kuhn played nine games for the 2006 Steelers.
XIV - Packers coach Mike McCarthy grew up in lower Greenfield section on the south side of Pittsburgh.
XV – The Giants lost to Green Bay on Dec. 26 and did not play Pittsburgh this season. In the 40 Super Bowls in which the Giants did not participate, teams that advanced after facing the Giants, either in the regular season or postseason, are 23-21 in the Super Bowl. Teams that did not play the Giants are 16-20.
XVI – New Orleans' defeat of Indianapolis in last year's Super Bowl averaged a record 106.5 million viewers, making it the most-watched television program in history, besting the 27-year-old record held by the series finale of MAS*H (105.97 million). A total of 153.4 million people watched all or part of the Super Bowl XLIV broadcast, making it the most-viewed television program in history.
XVII - Eight former Giants assistant coaches have led teams to Super Bowls as head coaches: Six of the eight have won at least one Super Bowl. Former Giants coaches are 11-6 as head coaches in Super Bowls.
| | | |
| --- | --- | --- |
| Name | Giants Assistant        | Team, Super Bowl(s) |
| Bill Belichick   | 1979-90   | New England: XXXI, XXXVIII, XXXIX |
| Tom Coughlin | 1988-90 | Giants: XLII |
| Jim Fassel  | 1991-92    | Giants: XXXV |
| John Fox    | 1997-2001    | Carolina: XXXVIII |
| Tom Landry   | 1954-59   | Dallas: V, VI, X, XII, XIII |
| Vince Lombardi  | 1954-58       | Green Bay: I, II |
| Bill Parcells  | 1979, 1981-82   | Giants: XXI, XXV; Patriots XXXI |
| Sean Payton  | 1999-2002  | New Orleans: XLIV |
XVIII - With a victory, the Packers will become the fourth franchise with at least four Super Bowl victories, joining Pittsburgh (6), San Francisco (5) and Dallas (5).
XIX – If the Steelers win, Ben Roethlisberger will become the fifth quarterback in history with at least three Super Bowl victories, joining Terry Bradshaw (a predecessor in Pittsburgh), Joe Montana, Troy Aikman and Tom Brady.
XX - Teams that have scored on an interception return are 10-0 in the Super Bowl, including New Orleans last year.
XXI - Super Bowl oddity: The NFC team has won the coin toss in each of the last 13 Super Bowls. The last AFC team to win the coin toss was New England in Super Bowl XXXI. It didn't help. The Patriots lost, 35-21. Two years ago, Arizona became the first team to win the toss and defer its choice to the second half.
XXII – The Packers join the 2005 Steelers as the only No. 6 seeds to reach the Super Bowl since 1990.  Green Bay hopes to join that Pittsburgh team and the 2007 Giants as the only teams to win the Super Bowl after winning three road postseason games to get there.
XXIII – Two players in this Super Bowl have Giants connections and both are safeties. Pittsburgh's Ryan Clark played for the Giants in 2002 and 2003. Green Bay's Charlie Peprah as the Giants' fifth-round draft choice in 2006, but was released before training camp. Michael Greco, another safety, was with the Giants in training camp last month and is now on the Packers' practice squad.
XXIV – For Super Bowl I in the Los Angeles Coliseum, tickets sold for $6, $10 and $12. Face value seat prices for Super Bowl XLV start at $600 and top out at $1,200 for club seats. Also, standing room only tickets for $350 and tickets to watch the game outside Cowboys Stadium for $200 were also available.
XXV – This is the third Super Bowl to be played in Texas. Houston was the site of the previous two, Miami's 24-7 victory over Minnesota in Rice Stadium in Super Bowl VIII and New England's 32-29 triumph over Carolina in Reliant Stadium in Super Bowl XXXVIII.
XXVI – Phil Simms completed a Super Bowl record 88 percent of his passes in the Giants' Super Bowl XXI victory over Denver 24 years ago. Simms completed 22 of 25 passes that day, including 10 in a row at one point (tied for the second-longest streak in Super Bowl history). The closest challenge to Simms' mark occurred a year ago, when New Orleans' Drew Brees completed 82.1 percent of his passes (32 of 39).
XXVII – Forty seven players have won Super Bowls with more than one team, including nine who earned one of those victories with the Giants: Matt Bahr (also with Pittsburgh), Jim Burt (San Francisco), Matt Cavanaugh (San Francisco), Dave Duerson (Chicago), Kenny Hill (L.S. Raiders), Bart Oates (San Francisco), Elvis Patterson (Dallas), Grey Ruegamer (New England) and Jeff Rutledge (Washington).
XXVIII – Football fans can only hope the Super Bowl is as exciting as the last Steelers-Packers game. On Dec. 20, 2009, Roethlisberger threw a 19-yard touchdown pass to Mike Wallace as time expired to give Pittsburgh a 37-36 victory. Roethlisberger completed 29 of 46 passes for 5-3 yards. Rodgers hit 26 of 48 passes for 383 yards. Each quarterback passed for three touchdowns and no interceptions.
XXIX - The Giants trailed by nine points (12-3) before rallying to beat Buffalo in Super Bowl XXV. It is the third-largest comeback in Super Bowl history. In Super Bowl XXII, Washington fell behind Denver, 10-0, before storming to a 42-10 victory. Last year, Indianapolis jumped ahead of the Saints, 10-0, before rallying for a 31-17 victory.
XXX – Including the playoffs, Green Bay has won 47 of the last 51 games in which it did not turn over the ball.
XXXI - The Giants' Brad Maynard set a Super Bowl record when he punted 11 times in Super Bowl XXXV against Baltimore.
XXXII – Sixteen men have won a Super Bowl as both a player and coach, including Cavanaugh (the Giants' backup quarterback in Super Bowl XXV and a Baltimore assistant in XXXV) and Pepper Johnson (two-time winner as a Giants linebacker and a three-time champion as a New England assistant).
XXXIII – Twenty one Packers are in the Pro Football Hall of Fame, including Don Hutson, Vince Lombardi, Ray Nitschke and Reggie White. The Steelers have 18 Hall of Famers, including Joe Greene, Lynn Swann, Chuck Noll and Jack Lambert
XXXIV - The SEC has the most alumni on the Packers and Steelers active rosters with a total of 18. The second-most represented collegiate conference in the Super Bowl will not be the Big 12 or Big 10, but the Mid-American, with 15, including Roethlisberger (Miami of Ohio).
XXXV – Eighteen head coaches are undefeated in Super Bowls, including Pittsburgh's Chuck Noll (4-0) and San Francisco's Bill Walsh (3-0). Tom Coughlin is one of 11 coaches with a 1-0 Super Bowl record. Tomlin is also in that group.
XXXVI – Simms, Hostetler and Manning are all 1-0 as Super Bowl starters and are among the 19 quarterbacks with perfect Super Bowl records.
XXXVII – The Packers, who lost a 2009 NFC Wild Card Game in Arizona, 51-45 in overtime, defeated Atlanta in a divisional playoff game on Jan. 15, 48-21, and are the first team in NFL history to score at least 45 points in game in back-to-back postseasons.
XXXVIII - Super Bowl teams with fewer turnovers than their opponents are 32-3.
XXXIX - Roethlisberger's .833 postseason winning percentage (he's 10-2) ranks second in NFL history behind former Green Bay quarterback and Hall of Famer Bart Starr (.900, 9-1), who was the Packers' starter in the first two Super Bowls.
XL – The Cowboys Stadium roof will be closed Sunday, making Super Bowl XLV the 13th to be played indoors. The NFC is 8-4 in Super Bowls played in domes, including the Giants' victory over New England three years ago.
XLI – Former Giants Coach Dan Reeves participated in more Super Bowls, nine, than any other coach or player – but none with the Giants. Reeves played running back for the Dallas Cowboys in Super Bowls V and VI, and was a Cowboys assistant coach in X, XII, and XIII. Reeves was
head coach in Denver from 1981 to 1992, leading the Broncos to three AFC championships and into Super Bowls XXI, XXII, and XXIV. He also coached the Atlanta Falcons in their Super Bowl  XXXIII appearance.
XLII – The Giants' victory over the Patriots in Super Bowl XLII was the only Super Bowl in history with three fourth-quarter lead changes. The Giants were just the second team in Super Bowl history to win after trailing in the final minute of the fourth quarter (Plaxico Burress scored the game-winning touchdown with 35 seconds to play). In Super Bowl XXIII, San Francisco's John Taylor caught the game-winning touchdown pass with 34 seconds to play vs. Cincinnati. Three Super Bowls had two leads changes in the final quarter, including the Giants' victory over Buffalo in Super Bowl XXV and Pittsburgh's triumph over Arizona two years ago.
XLIII - Super Bowl teams with the time of possession advantage are 33-11 (.750). Super Bowl teams with the most time-consuming scoring drive during the game are 35-9 (.795).
XLIV – The Steelers have had five different players win the Super Bowl MVP award in their sixth title game triumphs. Bradshaw (XIII and XIV) is the only quarterback and only two-time winner. The others were running back Franco Harris (IX) and wide receivers Swann (X), Hines Ward (XL) and Santonio Holmes (XLIII).
XL – The Super Bowl attendance record of 103,985 was set in the Rose Bowl at Super Bowl XIV on Jan. 20, 1980, when Pittsburgh defeated the Los Angeles Rams. That mark is expected to fall Sunday, because the NFL is going to include in the attendance figure those who buy tickets to watch the game on Giant TV screens outside the stadium.