*Five things you need to know about Giants head coach candidate Josh McDaniels: *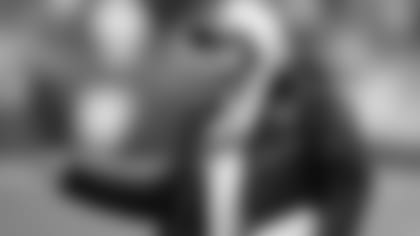 Josh McDaniels was named offensive coordinator/quarterbacks coach in 2012 after he re-joined the New England coaching staff. The 2017 season is McDaniels' 14th with the Patriots overall and his ninth as the team's offensive coordinator.

2. In nine seasons as coordinator, McDaniels has guided the offense to seven top 10 rankings in yards, including the NFL's No. 1 ranked offense in 2007, 2012 and 2017. Additionally, Tom Brady has been elected to the Pro Bowl seven times with McDaniels as coordinator and led the NFL in passing yards this season at the age of 40. In 2016 under McDaniels and assistant quarterbacks coach Jerry Schuplinski's guidance, Patriots quarterbacks set NFL records by starting the season with 258 pass attempts without an interception, throwing just two interceptions overall, and posting the best touchdown-to-interception ratio (16.0) in a single season.
McDaniels earned his fifth Super Bowl ring as a coach in 2016, his second as the Patriots' offensive coordinator.
McDaniels spent the 2009-10 seasons as the head coach of the Denver Broncos after serving as an assistant with the Patriots from 2001-08. He went 11-17 as head coach, including 8-8 in his first season.
In his first stint with New England, McDaniels played a key role on a staff that won three Super Bowl titles and four AFC championships. He first joined the Patriots organization as apersonnel assistant for the 2001 team that defeated the Rams in Super Bowl XXXVI, served as a defensive assistant on the 2003 club that won Super Bowl XXXVIII, and was promoted to quarterbacks coach in 2004, a season that culminated with a victory over the Eagles in Super Bowl XXXIX.
In addition to his role with Patriots quarterbacks, McDaniels added the title of offensive coordinator in 2006. In his second season as New England's offensive play caller, McDaniels oversaw a unit that broke several NFL records, including points scored, touchdowns scored and most players scoring a touchdown. Under McDaniels' tutelage, 2007 NFL MVP Tom Brady broke the NFL record for touchdown passes in a season (50) and led the league in both passing yards (4,806) and passer rating (117.2). Brady also set franchise marks in nearly every major passing category, while Wes Welker set the franchise record for receptions in a season (112) and Randy Moss broke the NFL record for touchdown receptions with 23. That team, however, eventually fell to the Giants in Super Bowl XLII, thus ending the bid for a perfect season.
McDaniels attended John Carroll University, where he played quarterback and wide receiver for the Blue Streaks from 1995-98. McDaniels was a college teammate of former NFL linebacker London Fletcher, Patriots director of player personnel Nick Caserio, assistant quarterbacks coach Jerry Schuplinski and director of pro personnel Dave Ziegler. A native of Canton, Ohio, McDaniels is the son of one of the most well-respected high school coaches in the country. Thom McDaniels was a finalist for the NFL High School Coach of the Year award in 2012, and Josh benefitted from growing up in a football family.
Photos of head coaching candidate Josh McDaniels, who is currently the offensive coordinator of the New England Patriots