Cornerback Corey Webster did not participate in practice today for the second time this week, leaving the door open again for Aaron Ross to start on Sunday. Webster missed last week's game with the same hip injury.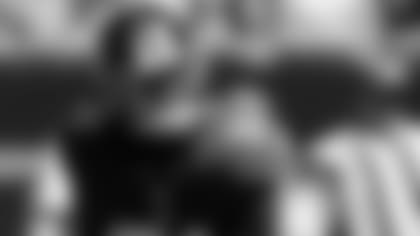 View the best photos from practice](http://www.giants.com/photos/photos/Photos-from-Practice-926/2d450250-4352-47ee-ba9a-59cd80598934) In his place against Carolina, Ross, who reunited with the Giants this year after a season in Jacksonville, made his first start for Big Blue since winning Super Bowl XLVI. The Giants hit the road again in Week 4 to take on the Kansas City Chiefs, who have yet to turn the ball over this season.
"I prepare every week as if I'm a starter," Ross said after Thursday's practice. "So if Corey can't go this week, I'll be ready and willing to go for the team again."
Ross will try again to spark the 0-3 Giants like his second-quarter interception could have done against the Panthers last week.
The Giants, however, squandered his takeaway with a holding penalty that negated David Wilson's touchdown run before Josh Brown missed a 38-yard field attempt. New York fell to Carolina, 38-0.
"We try to just make plays when we can make them," Ross said. "If we can help the offense out any, getting the interception is definitely a start for us. Of course we wish we could have scored off that or anything, but it's our job to go out there and stop the offense. So that's the main thing we focus on as the defense."
Meanwhile, Terrell Thomas, who was settling in as the slot corner, did not practice in Thursday's practice after being limited on Wednesday. In addition to rookie safety Cooper Taylor being limited, it's "next man up" in the secondary.
It's not a new concept for the unit, which lost starting safety Stevie Brown for the season with a torn ACL. Filling in for him, first-year Giant Ryan Mundy leads the team in combined tackles (23) after three starts.
"I feel like Mundy has done a great job of stepping in and fulfilling that role," Ross said. "We've been executing our plays, haven't given up any mental busts. Of course we miss Stevie, but Mundy has done a tremendous job for us."