EAST RUTHERFORD, N.J. –** The Giants have won four consecutive games, but skeptics who are unconvinced they've truly turned around their season want to see them keep the streak alive against a top-flight quarterback. After facing backups, newcomers and/or injured signal-callers, the Giants will get that opportunity Sunday when they face Tony Romo and the Dallas Cowboys.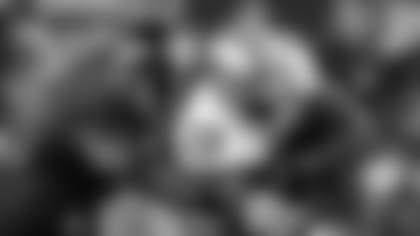 Know Your Opponent: Cowboys Roster](http://www.giants.com/photos/photos/Know-Your-Opponent-Dallas-Cowboys/0bb879eb-45ae-4632-8457-bc863117c7b8) Romo is having an outstanding season. He has completed 64.6 percent of his passes, thrown for 21 touchdowns against only six interceptions and his passer rating of 98.3 is seventh in the NFL.
"(It's) just good decision making," Romo said on a conference call today. "I think I'm pretty accurate with the ball where I want to go and I'm just going out there and making the right choices and giving our team a chance."
On opening night in Dallas, Romo completed 36 of 49 passes for 263 yards, two touchdowns and an interception in the Cowboys' 36-31 victory over the Giants. The Giants have been impressed with Romo as they've studied him for the rematch in MetLife Stadium.
"I think he's a double threat," safety Antrel Rolle said. "He's a guy that can run, he's very elusive in the pocket. He's very dangerous once he gets going. If he gets in a rhythm, he can be a very, very dangerous quarterback. He can make every throw, strong arm. I like Tony Romo a lot as a quarterback, but at the same time we have a job to go out there and do and we're going to make sure we do whatever we can do to go out there and take care of it."
"He's not turning the ball over," cornerback Terrell Thomas said. "He has six interceptions off 21 touchdowns, which is a great stat to have. He's getting the ball out quick, he's not getting hit as much. The biggest thing is that we have to capitalize off turnovers and our offense has to be able to control the ball."
In 16 career games against the Giants, Romo has completed 66.4 percent of his passes and thrown for 3,495 yards, 27 touchdowns and 19 interceptions.
"It's a big challenge (facing Romo), everyone knows that," defensive end Justin Tuck said. "We've had success against him, he's had success against us. Hopefully, it's our turn to have success against him."
Six Giants did not practice today: fullback John Conner (hip), running back Brandon Jacobs (knee), cornerbacks Terrell Thomas (knee) and Trumaine McBride (hip), wide receiver Hakeem Nicks (groin), and defensive end Jason Pierre-Paul (shoulder).
Cornerback Corey Webster (groin/ankle) was limited.[
GO INSIDE THE GIANTS LOCKER ROOM
](http://www.giants.com/videos/interviews.html) * For Dallas, linebackers Sean Lee and Justin Durant sat out with hamstring injuries. Cornerback Morris Claiborne (hamstring), defensive tackle Jason Hatcher (neck), linebacker DeVonte Holloman (neck) and defensive end Demarcus Ware (thigh) were limited.
Eli Manning has sported a beard during the Giants' four-game winning streak. Is he superstitious?
"I just think it looks great," Manning said.
Dallas had a bye last week. Since 1990, the Giants are 8-4 when their opponents are coming off a bye and they are not.
The Giants, FedEx and New York Cares will host their 18th annual Coat Drive this Sunday, when the Giants host the Dallas Cowboys at MetLife Stadium. Fans are encouraged to bring new or gently worn coats to any of the FedEx trucks or volunteers located at each stadium entrance.
All coats collected during the drive will be donated to New York Cares, a non-profit organization that meets pressing community needs by mobilizing caring New Yorkers in volunteer service. The coats will then be distributed to men, women and children at homeless shelters, community organizations, centers for battered women and agencies serving senior citizens across the metropolitan area.