Over his six years with the team that drafted him, Ahmad Bradshaw never thought about what it would be like to stand on the opposite sideline from the Giants. Until now.
The former Giants running back, who signed with the Indianapolis Colts in June after being released in February, will travel to MetLife Stadium this weekend with his new teammates. The Giants host the Colts on Sunday night in the second week of the preseason.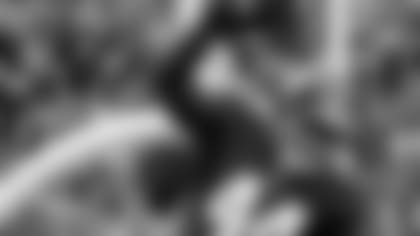 Photos: Ahmad Bradshaw's Career](http://www.giants.com/photos/photos/RB-Ahmad-Bradshaws-Giants-career/9c8e9824-4a55-4034-b451-94c40697d91a)
"It still is strange," Bradshaw said today on a conference call with the New York-New Jersey media. "Just being with the Giants six years and just knowing the old system and then having to go through a couple different changes here. It's still strange, but I feel comfortable here in Indy…They've taken me in like a brother."
Bradshaw does not expect to play on Sunday, despite being activated off the Physically Unable to Perform List on Monday. But he welcomes the opportunity to see his former teammates, with whom he won two Super Bowls.
Bradshaw, who scratched and clawed his way through foot injuries to sixth on the Giants' all-time rushing list, is inching closer to returning to the field.
"I've just been doing my training stuff," Bradshaw said. "I haven't really done too much with the team besides walkthroughs, which I did the last couple days since I got off the PUP. Out there in practice, I've just been running and I'm just getting my feet back under [me]."
Bradshaw may be in a new system, but his role as a veteran hasn't changed. He is helping to bring along Colts running back Vick Ballard, who is a member of the same draft class as David Wilson.
Bradshaw mentored Wilson last season in New York and says the second-year back has the skill to take over. But it's an ongoing process.
"It'll take time," Bradshaw said. "It took time for me. It just takes time getting comfortable, learning that offense, and I guess once he does that, he can kind of take over. He has the ability. He has enough quickness."