Bill Parcells had Joe Gibbs. Don Shula had Marv Levy.
Tom Coughlin has Andy Reid, and vice versa.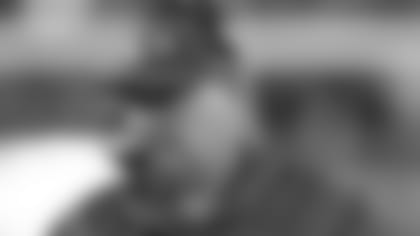 View Chiefs Roster Breakdown](http://www.giants.com/photos/photos/Know-Your-Opponent-Kansas-City-Chiefs/6d7cd092-d361-4e60-b0ca-3eb41fb7b4da) The shortest path to the postseason always has been and always will be to win your division. And for good portions of the aforementioned coaches' careers, each had the other in the way of accomplishing that goal.
Sunday marks the 20th regular-season meeting between Coughlin and Reid – the most of any active head coaches -- but will be the first of Reid's tenure in Kansas City after 14 seasons with NFC East rival Philadelphia. Throughout the years and 130-plus wins apiece, they have gained a great deal of respect for each other.
"We do," Reid said Wednesday on a conference call. "We keep it brief on game day normally, but we talk throughout the year. I have a ton of respect for him, not only as a football coach -- he's a Hall of Fame football coach -- but also as a man. He's a great person."
Reid also respects traditional football organizations like the Giants, who have been around in the NFL since 1925.
That's how the Kansas City Chiefs came up on the radar in the wake of his departure from the Eagles. The Chiefs are owned by the Hunt family, who helped create the American Football League and merge with the NFL. Clark Hunt, son of team founder Lamar Hunt, is currently the chairman and CEO of the Kansas City Chiefs.
"I looked at it as an opportunity to work with the Hunt family," Reid said of joining the Chiefs, who won just two games the year before. "The Hunts, the Maras (Giants), the Rooneys (Steelers); these are old traditional football families from the old NFL, I guess you can say. You can keep going with a couple of the other families. I really didn't get caught up in the record and this and that. I thought after the people that were talking to me this was an organization if the opportunity arose."
[
VIEW LATEST INJURY REPORT](http://www.giants.com/news-and-blogs/Watch-Videos/article-1/Latest-Giants-Injury-Report-925/011c8fd6-6fee-428b-88fd-7558a71a174d)
No one can argue his fit so far as the head coach of the 3-0 Chiefs. Same can be said for starting quarterback Alex Smith, who signed with the Chiefs after eight years with the San Francisco 49ers.
"He's a great person and he manages the game very well," Reid said. "Understands it, he's a tough kid, he gets the respect of the players. I was around Eli [Manning] at a Pro Bowl and for all those years as an opponent. Some are that way, some are that way and they are strong guys. And good leaders."