EAST RUTHERFORD, N.J. –** Antrel Rolle no longer has to be incensed about his Pro Bowl snub.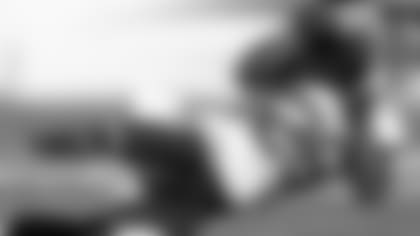 PHOTOS: Giants in the Pro Bowl](http://www.giants.com/photos/photos/Giants-in-the-Pro-Bowl/5bdca05f-6774-4be3-b9c4-048ae8df1921) The Giants' dependable and productive safety today was named as a Pro Bowl substitute for Seattle's Earl Thomas, whose team yesterday defeated San Francisco in the NFC Championship Game to advance to Super Bowl XLVIII. The Pro Bowl will be played Sunday in Honolulu.
"It's never been about going to Hawaii," Rolle said today. "I've been to Hawaii before. I've enjoyed the festivities, I've enjoyed the honor of being a Pro Bowl safety, a Pro Bowl player. That was never what it was about. It was always about getting what I very well deserved and what I accomplished throughout the year and going out there and representing my team, the New York Giants."
When the Pro Bowl teams were announced last month, Rolle vented his displeasure on Twitter, saying, "Tell me which safety has better numbers and made more game changing plays than me this year????"
He had a point. Rolle started every game for the fourth consecutive season and led the Giants in tackles for the third straight year. He finished with 106 tackles (85 solo), the third time in four seasons with the Giants he had at least 100 tackles.
Rolle also led the Giants with a career-high six interceptions. He had five picks combined in his first three Giants seasons. Rolle also had a career-best 2.0 sacks and was elected a team captain for the first time.
"It was definitely one of my best years," said Rolle, who just completed his ninth NFL season. "Not so much for the big plays I made, but for being a very, very consistent player at whatever position I'm asked to play. It's going out there and playing that position at a dominant level. And for overall understanding of the game and understanding leadership, being a veteran guy. That speaks more for me than any interception I had or any sack. My leadership alone and being able to stand strong through times of adversity mean more to me than anything."
This is the third Pro Bowl selection for Rolle. He was selected in 2009 as a member of the Arizona Cardinals and the following year, his first with the Giants.
Rolle, 31, will be the Giants' only representative in the Pro Bowl. This is the first time the Giants will not have multiple Pro Bowlers since 2007, when Osi Umenyiora was their lone representative.
"It means everything to go out there and represent your team," Rolle said. "We didn't have the best season. So to go out there and represent my team and to be solidified as a Pro Bowl safety speaks volumes for myself as well as the organization."
Earlier this month, Rolle was one of six safeties named to the second team of the Associated Press All-Pro team, which is voted on by a panel of 50 members of the national media.
The Pro Bowl will be played under a new format this season. The traditional NFC vs. AFC rivalry will be replaced with teams selected in a draft by Hall of Famers Jerry Rice and Deion Sanders. The draft will be held tomorrow and Wednesday.
Four active players will be Pro Bowl captains - New Orleans Saints quarterback Drew Brees and St. Louis Rams defensive end Robert Quinn on one team and Houston Texans defensive end J.J. Watt and Kansas City Chiefs running back Jamaal Charles on the other. The four captains - the top two vote getters on offense and defense from the teams that did not advance to the conference championship games - will help determine the rosters for Team Rice and Team Sanders.
"It's not strange," Rolle said of the new arrangement. "We're all prolific players in this league and we've played against each other at some point in time, either this season or in other seasons. I kind of like the whole setup, not knowing who's going to be on your team, not knowing who's going to be by your side. It's just going out there and playing ball and developing that chemistry in a week's time to go out there and get a win."