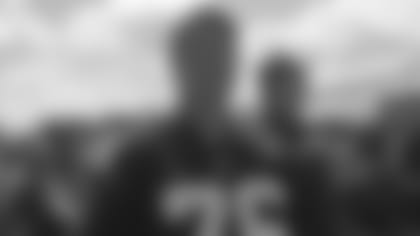 Chris from Basking Ridge, New Jersey**
"My favorite training camp moment was years back watching the offensive and defensive lines practicing up close. We were within 10 feet. You could watch them, one-on-ones, constantly. They hit more, played more and had much more contact. I liked guys like Doug Riesenberg, Jumbo Elliot, Bart Oates and Scott Gragg."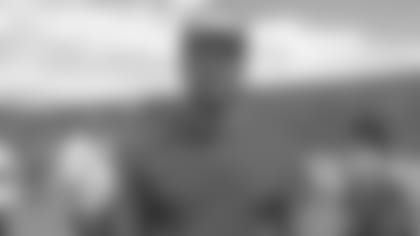 Kenny from Staten Island, New York
"In 2011 I was playing college football at Wagner College. After practice I would come down here to and watch and nobody knew who Victor Cruz was. I was one of the only guys who knew who Victor Cruz was at the time. Just watching him, I'm a receiver too, so watching him and Mario Manningham, all those guys and then they ended up winning the Super Bowl that year. I was at practice every single day. It was the first time it was in New Jersey so I was driving in every day."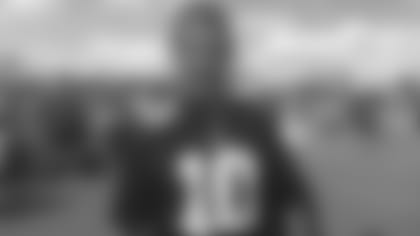 John from Staten Island, New York
"In 1990 I tried to help O.J. Anderson put his pants on. I got on the field and was walking around and there was O.J. I picked up his helmet to hand him and he was putting his pants on. I was like, 'OJ, want some help with your pants?' He was like, 'I've got it, little man.'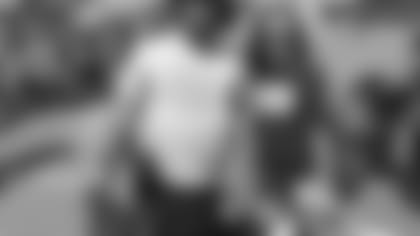 Rick from Belleville, New Jersey
"My favorite training camp moment was probably Victor Cruz's first training camp up in Albany. We went and watched him, got his autograph and spoke to him a little bit. He was a real nice guy. We didn't know he was going to end up being the Victor Cruz that he is now, but I think it was pretty cool that he took the time to speak to us and sign."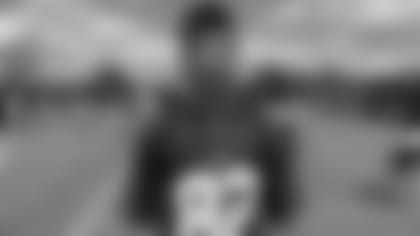 Matt from Hackensack, New Jersey
"Up in Albany I remember one year Amani Toomer made the rookie class of that year do all of these silly things like jumping jacks and calisthenics in the middle of the field for everyone to watch. He was laughing and jumping up and down and getting all of the veterans involved. The whole crowd was laughing and clapping. It was probably one of the best things I've ever seen."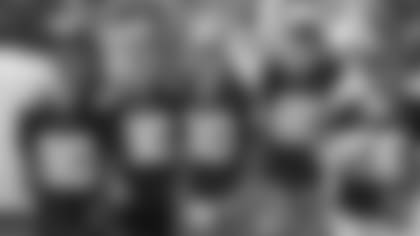 Robert, Danny, Julia, Ryan and Sean from Glen Rock, New Jersey**
"Last year Prince Amukamara signed one of our shoes. He had us throw it over the fence, signed it and he threw it back over the fence."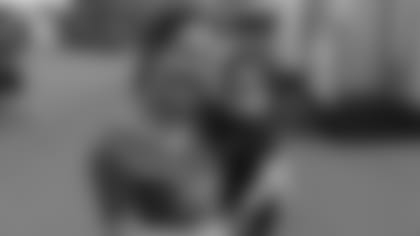 Olivia and Krista from North Brunswick, New Jersey**
"I have been a Giants fan since I can remember, maybe since I was five years old. Training camp was always in Albany and I never got to go. Now that it's here it's awesome, it's great. This is my first time coming. The players are coming up to the fence and waiving to the kids. It's awesome."