EAST RUTHERFORD, NJ - John Mara has been associated with the Giants his entire life and, thus, has experienced his share of disappointments. But nothing that happened in the bleak periods of the franchise¡¯s past compares to what he witnessed in the 2009 season.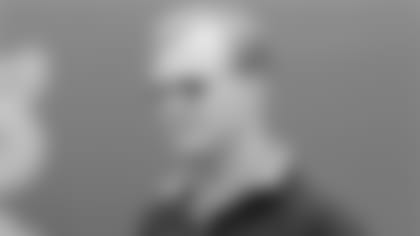 ¡°(I am) probably as disappointed as I have ever been in my life with this team, given the expectations that we had this year, given the roster that I thought we had and given the way we started out and given the embarrassment of the last two games,¡± Mara said this afternoon, less than 24 hours after the Giants¡¯ concluded their 8-8 season with a 44-7 loss in Minnesota ¨C which followed a 41-9 loss to Carolina in the team¡¯s final game in Giants Stadium.
¡°I¡¯m disappointed in everything. I¡¯m unhappy at everybody. It is just not acceptable to perform like that. There are 8-8 seasons and there are 8-8 seasons. This one felt a lot more like 2-14 to me.¡±
The Giants entered the season having reached the playoffs in a franchise-record four consecutive seasons, a run that included their victory over New England in Super Bowl XLII. When they broke from the gate and won their first five games this season, it appeared likely not only that the streak would continue, but that the Giants would contend for another championship.
But a 48-27 loss in New Orleans ignited a four-game losing streak that led to the Giants dropping eight of their last 11 games and finishing in third place in the NFC East.
¡°Given the expectations that we had, given the roster that we thought we had coming into the season and we start out 5-0 ... you start thinking about the postseason,¡± said Mara, the Giants¡¯ president and chief executive officer. ¡°We just did not expect it to end this way, particularly the last two weeks. That was the icing on the cake.¡±
Two weeks ago, the Giants routed the Redskins in a Monday night game in Washington, 45-13, and were solidly in postseason contention. Then they got outscored in their final two games, 85-16, and ingloriously closed the stadium they had called home for 34 years.
¡°When you perform the way we performed over the second half of the season, it hurts, period, regardless of what you have done prior,¡± Mara said. ¡°I have been around a long time. I thought I had seen everything. But I certainly didn¡¯t see this coming. And I certainly didn¡¯t see the last two weeks coming.
¡°That is not the way we wanted to go out in that building. I felt that loss probably more deeply than any other, particularly the way we were so non-competitive in that game.¡±
Mara was blunt in his assessment of what he saw.
¡°Lack of mental and physical toughness,¡± he said. ¡°And quite frankly, a lack of effort over the last two weeks. That is just something that I never expected to see from this group of players.
¡°We always used to pride ourselves on being a tough team, both physically and mentally.  And I didn¡¯t see any evidence of that over the second half of the season.¡±
Mara cited the beginning of the Carolina game to support his toughness theory. The Giants took the opening kickoff and drove from their own 20 to the Panthers¡¯ 26-yard line. Eli Manning threw a touchdown pass to Steve Smith that was nullified by Madison Hedgecock¡¯s holding penalty. Three plays later, Mario Manningham fumbled away the ball.
Carolina soon kicked a field goal and owned leads of 24-0 at halftime and 31-0 in the third quarter.
¡°What disappointed me the most was the just the lack of physical and mental toughness,¡± Mara said. ¡°Even in the game against Carolina, we go down the field ¨C we get the touchdown called back with the penalty. We fumble the ball and it is like we collapse.
¡°I just don¡¯t understand that. It is still 0-0. Just stop them, get off the field and go back down and score. There were just too many instances where that occurred this year. And that, to me, comes back to the mental toughness. And maybe a lot of that is confidence, I don¡¯t know. But there was just a lack of that this year.¡±
Mara also touched on another much-discussed and perhaps related issue.
¡°I think there was a lack of leadership in the locker room this past season,¡± he said. ¡°I am disappointed that nobody emerged to act like a leader. I think some guys tried. I think a lot of guys have that in them. But for whatever reason, it didn¡¯t come out this year.¡±
Mara said the wide receivers were ¡°probably¡± the best unit on the team this season after entering the year as perhaps the most lightly-regarded group. Conversely, units that looked like they might be among the NFL¡¯s best played below their expected standards.
¡°You always have to expect the unexpected,¡± Mara said. ¡°What I didn¡¯t expect was - and probably the biggest area of disappointment - was the lack of pressure on the passer. We thought that would be our strong suit coming into the season. For whatever reason, we didn¡¯t generate consistent pressure on the quarterback. And I think that hurt us tremendously this year.¡±
Mara spoke in the media room in the Timex Performance Center. Responding to numerous calls from reporters, he visited them to answer all questions at one time. While doing so, he put all of his football decision-makers on notice that he expects improvement in 2010.
Responding to a question, Mara did say general manager Jerry Reese and head coach Tom Coughlin will both keep their jobs.
¡°I¡¯m not pleased with anybody right now,¡± Mara said. ¡°Obviously, our roster isn¡¯t as good as we thought it was. So we need to take a look at that. We are going to have to discuss everything at this point. I don¡¯t think we can take anything for granted after the way this season ended.
¡°Tom is obviously going to talk to his coaches. He and Jerry will meet. I will be meeting with them. We don¡¯t have any formal procedure set. There will be a lot of discussions over the next couple of weeks. We need to do something and I will be expecting them to give me their recommendations on what we need to do. And ultimately we¡¯ll approve it or not approve it.¡±
The last job description Mara wants is owner/general manager. And he¡¯s certainly not going to encroach on Coughlin¡¯s territory.
¡°I¡¯m not going to tell him how to coach the team,¡± Mara said. ¡°He has been doing this a long time and he knows how to do that better than I do. But I am anxious to hear from both he and Jerry about what we are going to do to fix this. We spent a lot of money this past offseason in free agency. We didn¡¯t get quite the results that we anticipated.  Obviously, we were not as good as we thought we were.¡±
The work has already begun to correct the problems that contributed to the most disappointing season of Mara¡¯s life.
If you'd like to submit a question or comment to Michael, click here.