Secondary/Cornerbacks Coach Peter Giunta also met the media earlier this offseason during Giants' OTA's:
Q: How has it been having Aaron Ross back?
A: It's great. He picked up where he left off. He looked really focused. His quickness is better than it was when he left. Being away for a while… It showed him how much he missed this place and missed the guys he was with and the way we run the operation here at the Giants. It's been a breath of fresh air having him back because he really appreciates what we have here and some of the guys take it for granted, but he hasn't and it comes across to the other guys. Hey, this is important. You guys don't know how lucky you have it here.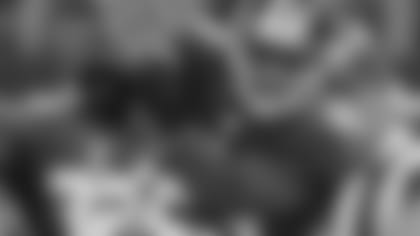 PHOTOS: MEET THE CORNERBACKS](http://www.giants.com/media-vault/photo-gallery/CB-Depth/50728af6-3644-4b3b-bff0-68a78fec0c8a) Q: Corey Webster admits that he did not play up to his standard last year. Do you sense a determination in him to get back where he thinks he should be?
A: Definitely. Finishing the way we did, everybody has a real sense of urgency this year to get back to playing the kind of football we did at the end of the 2011 season in that six-game stretch and playing that kind of defense. In his defense, he breaks his hand and it set him back a little bit not being able to use his hands up in press coverage. He struggled in the end when we didn't have a lot of continuity back there. He did have a tough year for himself.
Q: Are you counting on Terrell Thomas?
A: He's making progress. Terrell is making good progress, so we're counting on those five guys plusTrumaine McBride has done a tremendous job in the OTAs so far and we're looking forward to seeing him compete in training camp. He's a veteran. He's played in the league and played at Chicago and has a lot of experience and a lot of quickness.
Q: Can you expect anything out of Terrell at this point?
A: Yes. I think we will. We're going to do what the offense did with Domenik Hixon, try to bring him along slowly. Give him a certain number of reps each practice to get him from the practices to the first preseason game. We're going to try and manage him well and just give him a very limited role to start.