EAST RUTHERFORD, N.J. – Some people outside of the Giants' tight circle apparently believe the team would have a better chance to win for the first time this season if its most valuable player took some time off.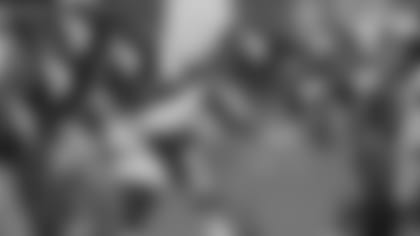 Know Your Opponent: Vikings](http://www.giants.com/photos/photos/Know-Your-Opponent-Minnesota-Vikings/afbb45a7-cb71-4283-bea0-9a2b57151ba0) The sentiment has not been even momentarily considered inside that circle.
Still, Tom Coughlin was asked yesterday on a conference call with reporters who cover the Minnesota Vikings if he had considered sitting down quarterback Eli Manning. The subject was raised again today at Coughlin's news conference.
To put it mildly, the coach considered the premise of the query completely illogical.
"Like many other questions that I get, you would not want to know what I think," Coughlin said, when asked his reaction to the question. "But I just quickly dismissed that question (on the conference call) and let's get on to the next one. He's the guy. We're going to win again with Eli."
Coughlin and the Giants believe that will happen Monday night, when they host the 1-5 Minnesota Vikings in MetLife Stadium. The Giants are 0-6 and Manning has thrown an NFL-high 15 interceptions. But Coughlin sees no rationale for even considering relieving – even briefly - Manning, the team's starting quarterback for 10 years, a proven clutch performer and a two-time Super Bowl MVP.
The coach was asked today if there was "anything to be said" for sitting down Manning for a quarter or a half.
"Not in my opinion, no," Coughlin said. "I don't see it. No."
This doesn't exactly qualify as an upset, but Manning concurs with Coughlin. Asked if he might benefit from sitting out part of a game, Manning said, "No, I don't think so."
If Manning is aware of the chatter, he does a good job of hiding it.
"I'm not listening to what's being said," Manning insisted. "I know in the NFL or in anything you're doing, it's always a case of what have you done for me lately and each year you have to go out there and prove that you deserve to be at the position that you are and earn your (support) and earn your role. Obviously, I have to play better at a higher level, but I know I can do that."
His teammates seemed somewhat amused that Manning is being questioned outside the locker room.
"This city doesn't surprise me at all," wide receiver Victor Cruz said. "The media doesn't surprise me. People outside of this locker room don't surprise me anymore. People say a lot of things and we believe in our quarterback. We believe in Eli Manning. He's our guy and we're behind him 110 percent and we don't think anything otherwise."
Just for the record, Manning's backup is Curtis Painter.
Manning needs just 215 yards pasing to become the Giants' career record-holder. He already owns the marks for attempts, completions and touchdown passes.
More importantly, he remains the same confident and composed player who has led the Giants for a decade and to five postseason berths and a pair of Super Bowl titles. Manning today patiently stood at his locker and answered questions from several waves of reporters, as he always does after the Giants' first practice of the week.
"(My confidence is) where it always is," Manning said. "I feel good, feel like I can make plays and make all the throws and do my job and lead this team to a win.
"I don't think I've ever lost six in a row, but hey, we're going to bounce back and I think we've been playing better these last couple of weeks. We just have to find a way to finish the games that get into the fourth quarter and start playing even at a higher level in the fourth quarter."