EAST RUTHERFORD, N.J. –**Tom Coughlin's wish list this week is short and to the point.
"I'd like to see better play," the Giants' head coach said today.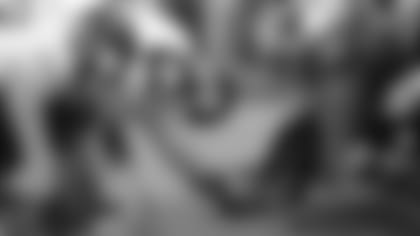 Know your opponent: Panthers](http://www.giants.com/photos/photos/Know-Your-Opponent-Carolina-Panthers/150dd267-5ef9-4ad7-b721-2898a3ecd6dd) That goal includes several subsets, notably an improved rushing attack and an elimination of turnovers. But Coughlin seeks a higher level of performance as the 0-2 Giants prepare to face the 0-2 Carolina Panthers Sunday in Charlotte.
"We've got to get our football right," Coughlin said. "We've got to get the football right, we've got to stop hurting ourselves, we have to play as one, we've got to finish the fourth quarter, play four solid quarters."
The Giants were unable to do that in their first two games, losses at Dallas (36-31) and at home to Denver (41-23). The offensive balance that Coughlin craves has been non-existent. The Giants lead the NFL in passing yards (427.0 a game), but are last in the league in rushing (36.5). Can the Giants' offense establish greater equilibrium between run and pass?
"We're going to work towards it, for sure," Coughlin said. "I believe it is (possible). I believe we've got a lot of work to do to get there, obviously, but it's something that we have to have. That's critical to the ability to be in position where we can at least hold the defense at bay in terms of what we're going to do. It's very important. We've understood that. We have not had a lot of success. That means we really do have to put more emphasis into it."
The Giants are also stressing the importance of eliminating turnovers. They have a league-high 10, including seven interceptions, forcing Coughlin to concede the Giants are not only losing to the opposition, but beating themselves.
"I don't think it's any question," Coughlin said. "Any time you have turnovers like we have, I don't think anybody in the room over there would say any different. Let's face it, we've played two very good football teams as well, but you can't have the field position, the lack of opportunity, even if it's something that hasn't been crippling in terms of the other guys taking advantage of it, it's kept us from being what we need to be.
"We can fix a lot by hanging on to the ball. A lot of what we can accomplish for ourselves would be to be able to take better care of the ball."
Only two players appear on the Giants' early injury report, and neither has played this season: tackle David Diehl (thumb) and tight end Adrien Robinson (foot).
The Giants are healthier than the Panthers, who have numerous players sidelined or nicked up.
"I hope it helps," Coughlin said. "I hope it pays off. This is what you're after. You'd like to be able to have a full menu every week. Is that possible? Well, maybe not. Let's not limit ourselves verbally. This may be a week where, God willing, we have a good week of practice, everyone stays on their feet without getting in any trouble in that regard and perhaps that will happen. Perhaps we'll have some good choices to make at the end of the week."