My phone was blowing up after the game. It was an awesome experience and a great day. Everyone was ecstatic on the sideline and in the stadium. I didn't know what to do. It was an awesome, awesome experience.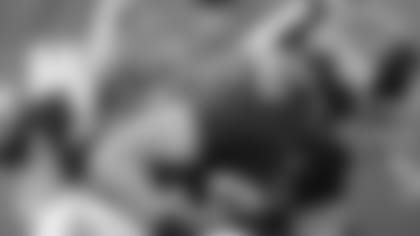 Know Your Opponent: Packers Roster](http://www.giants.com/photos/photos/Know-Your-Opponent-Green-Bay-Packers/81bcaf3d-26ae-47f8-80b5-2d1dacf54cdc) I had so many people that I guess were from high school -- and even before then – that I didn't know had my phone number anymore. There were a lot of random numbers, and they're like, 'Hey, man, how are you doing? Great job.' Those types of things. I got to keep the ball. I gave it to Terrell Thomas and then T2 gave it to (Equipment Director) Joe Skiba.
The way that we lined up, we had pretty good pressure on punts the whole year, and we got another guy coming up unblocked. It worked the way we planned. I figured the way it was blocked there shouldn't be anybody around me. The guy that was blocking me got out, so I figured everybody else must have done that. So I'm just going to make sure that I scoop it because you see so many guys kick it and crazy stuff happens. I just wanted to make sure I got on top of the ball first, and then whatever happened after that was just great.
It was really cool to share it with Damontre, who made a great play to block it perfectly. He and I have been buddies ever since we lived together over the summer. We've been kind of going through this whole thing as rookies together. We're a pretty tight rookie class in general, but with Damontre and me having lived together, it's even closer. It was really awesome how that turned out.
Now we're preparing to face the Packers, and it's going to be another tough game. In the NFL, every week is a battle. They have great athletes all over the board, so we have to get in and study the film and then go execute on Sunday.