Safety Cooper Taylor was drafted by the New York Giants in the fifth round this past April. Throughout the year, the University of Richmond product and Georgia native will provide an inside look at his journey of making it in the NFL. This week's post picks up with Cooper talking about his first NFL game action!*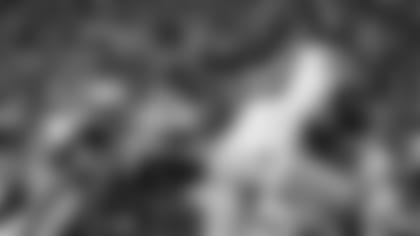 Photos: Giants vs. Patriots Gallery](http://www.giants.com/photos/photos/Gameday-Giants-vs-Patriots/2ba3bafa-262a-4926-ad76-a26f453a0d55) This is what you dream about. It's hard to explain what I was feeling when I took the field against the Patriots. It's kind of a culmination of a dream as a kid to get out there and play again, especially since I missed some time with the hamstring. I was excited. I can't put it into any other words.
Beginning with the team trip out there, it was an amazing experience. We had a little bit better accommodations and travel arrangements than when I was in college at Richmond with the private plane and all that stuff. It was a great time, great place, and full of great learning.
Then the game itself was definitely a learning experience for me with my first action in the NFL. It's definitely faster paced a more intense game than I've ever played before. I got a lot out of it, made some plays, made some tackles, and then it's back to the film.
On the fumble, it was kind of my first rep in there on the punt team. I got an opportunity to make a play and was able to execute it. It was an exciting time to finally make a play. I was glad I could do it to help the team at that spot.
For more posts from Cooper, stay tuned to Giants.com throughout the season, and you can also follow him on Twitter @Coop__Taylor