EAST RUTHERFORD, N.J. –** Victor Cruz had his third consecutive 1,000-yard season for about five minutes two weeks ago. Then Seattle coach Pete Carroll successfully challenged the 16-yard catch that put Cruz over the top. To add injury to insult, Cruz hurt his knee on the play, soon underwent arthroscopic surgery and concluded his season with 998 yards on 73 receptions.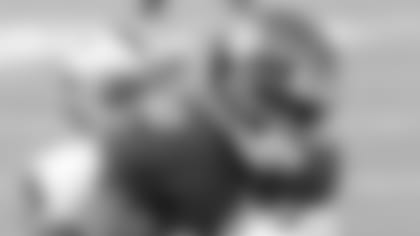 Players to Watch vs. Washington](http://www.giants.com/photos/photos/Players-to-watch-vs-Washington/877ce5a5-f6cc-4424-a6db-09d2b239707f) "I wish I could go back and get them, but it's okay," Cruz said of the lost two yards. "Things happen like that. When I was on the flight going to get my surgery, a fan came up to me and said, 'Don't worry about those two yards, you still got a thousand in my book.' That sealed the deal for me. I knew I didn't need them. Obviously, as a competitor, you want to go out there and get those two, but I just couldn't this year, unfortunately. But it's cool."
Cruz spoke publicly today for the first time since his injury and surgery. He will not play Sunday, when the 6-9 Giants will conclude their season at home against the Washington Redskins.
A short time later, Hakeem Nicks, the team's other starting wideout, had perhaps his longest conversation with reporters this year. Nicks will be a free agent after the season.
Cruz said he was hurt when he caught Eli Manning's pass and was slammed to the ground by the Seahawks' Jeremy Lane.
"Everything happened on that play," Cruz said. "I got a mild concussion as well as a bruised MCL on that specific play, and then the MRI showed that I needed some extra clean up stuff in there as well. We just went and got it done as quickly as possible, so we can stay ahead of the rehab and make sure I'm ready to go for next year."
Cruz said he will be ready for the Giants' organized team activities in the spring.
"I expect to be fully healthy and getting after it during OTA's," Cruz said. "The expected rehab time should be about a month and a half to two months. We'll see how it goes. I want to take it extremely slow and make sure I come back at 100 percent, not out there wary and kind of timid. I want to be confident when I'm back out there so I can continue to be the same player I've been for these past couple of years."
Cruz did not participate in the spring drills this year because he was a free agent who didn't sign a contract until July 8. Asked about his season, Cruz said, "I did some pretty good things." But he would like to have scored more than four touchdowns, including just one after opening night. "That was one of the things that I wanted to do this year, continue to be that eight, nine, 10 touchdown guy a year," Cruz said. "Unfortunately, I couldn't accomplish that."
To help him realize that goal next season, Cruz plans to spend more time working with Eli Manning in the offseason, work he didn't get in last spring.
"I think this year I'll make it a point to get with Eli a little bit more and get with our quarterbacks a little bit more and get the receiving corps together as much as we can, to kind of build that more," Cruz said. "I think that's one thing we lacked, that continuity from a receiver standpoint with our quarterback, and I want to build that earlier this year, whether we've got to set some time apart and get the receivers down with Eli whenever he's ready and kind of just schedule it right so we can just build, not only on the field, but off the field. We want to get to know each other a little bit more. I feel like there was a little bit of a disconnect there, that we want to get back into this football team."
Nicks responded to numerous questions about his future, though he would have preferred to focus on the game against Washington.
"I want to fly around with my teammates, this is an opportunity for me to put the jersey on for the last game of the season and I'm looking forward to that," he said. "We have to get a W, we have to finish strong.
"I'm looking forward to it. It's another opportunity for me to go out and make plays. I feel like that's what I've been doing since I've been here. I want to be known as that and I'll continue to do that."
Whether he continues to do that for the Giants in 2014 is a question that will be answered in the coming months. Like any free agent, Nicks said he would like to return to the team that drafted him in the first round in 2009.
"Like I always say, we know that I want to be here," Nicks said. "I understand the business side of things. I'm sure we're going to talk. We're going to talk next week from my understanding, but we still have one game left to play, that's all I'm focused on, putting this uniform on and going out there and competing with my teammates and having fun. … When the season's over with I'll just take the next step and see where it goes from there."
Cruz and Nicks have not only developed a partnership on the field, but a close friendship out of uniform. Cruz certainly wants it to continue.
"It's tough to think about because Hakeem is such a fixture here for me for so many years," Cruz said. "But obviously, I understand the business side of it. I just went through it myself a year ago. I understand exactly what he's going through. Hopefully, we can see him back. That's definitely the plan that I want to see in my book. Obviously, you have to deal with the business side of it and he has to take care of his family and do what he wants to do. You kind of give it thought, but you don't give it too much thought. You just want him to do what he has to do for himself."
Nicks was asked if he's considered the possibility he might not play with Cruz again.
"I thought about it," Nicks said. "But at the end of the day, it's business and I understand the business side of things. I can't really say too much right now, we still have a game left. I want to go out there and compete, I want to have fun and I want to fly around."
He'll do that on Sunday. The questions about his future will be answered in the offseason.
In addition to Cruz, defensive end Jason Pierre-Paul (shoulder), tight end Adrien Robinson (knee) and guard Brandon Mosley (hand) were declared out of the game. Mosley underwent surgery today to repair the fracture he suffered last week in Detroit.
Cornerback Trumaine McBride (groin) and wide receiver Rueben Randle (knee) are questionable.
Coach Tom Coughlin said Randle's knee is still sore. If Randle can't play, Louis Murphy and Julian Talley will get more snaps.
Guard David Diehl (knee), running backs Andre Brown (concussion) and Peyton Hillis (concussion), cornerbacks Terrell Thomas (knee) and Jayron Hosley (illness) and defensive tackle Cullen Jenkins (calf/shin) are probable.