EAST RUTHERFORD, NJ - Hey Giants fans if you're coming to Sundays' Giants game, come experience Papo Ortega's "CUBANOSON", New York's Cuban Orchestra.  They will be performing live at the New Meadowlands Stadium, between the Pepsi and West Gate entrance from 11:00 am to 12:30 pm.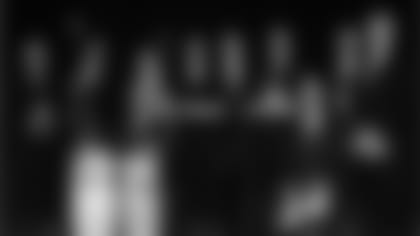 Papo Ortega's CUBANOSON, New York's Cuban Orchestra was formed in 2005, under the leadership of pianist Leonel "Papo" Ortega. This musically inspired pianist and composer has enjoyed the privilege of working alongside several exceptional musicians, among them, Chocolate Armenteros, José Fajardo and Cándido Camero. CUBANOSON unites the "Punto Cubano" and the "Son Montuno" bringing you danceable Cuban music at its best by uniting the talent and dedication of excellent contemporary musicians to offer and express traditional Cuban music with a mix of New York Salsa right out to the dance floor.
In 2006, CUBANOSON released their debut CD titled "Recordando A Cuba" making it in to the 2007 Latin Grammy Final Entry List in 12 categories and named the # 1 Son CD in England, Germany and Italy. Their original hit songs "Cubanoson" and "Recordando A Cuba" have resounded worldwide and continue to receive airplay around the world via DJs, Radio Hosts of Satellite, commercial and non-commercial radio and numerous other venues.
Since their inception, CUBANOSON has been featured at the International FIFI awards, on UNIVISION TV, Westchester's Emelin Theatre, numerous festivals in New York and New Jersey, New York's Latin Quarter, Nyack's West Gate Lounge, Club Winner Circle in Westbury, New York, The Empire City Casino, the New Jersey Cuban Day Parade Gala events several years, opened the festivities at the 9th annual New York Salsa Congress, and since 2007 have performed yearly as a solo act at the New Jersey Performing Arts Center (NJPAC).
This high-energy orchestra features the original instrumentation of traditional Son Montuno sextets, Baby Bass, Congas, Bongoes, Trumpet, vocals and Tres Guitar, but since the beginning added an additional trumpet and piano similar to Johnny Pacheco, Sonora Matancera and Buena Vista Social Club, and went even further to add a trombone to add a full brass ensemble into their music. The repertoire went beyond tradition as CUBANOSON offers listeners and dancers dance music in three languages, Spanish, English and French In April of 2010, CUBANOSON debuted their latest CD, titled "RUMBA NUEVA." The music from their CDs have been called a DJ's or dancer's delight or outright party CDs. As a live orchestra, CUBANOSON caters to their clients and guests in the same fashion. We are professional, well presented, well dressed and will bring to your event a truly unforgettable experience.
Notable appearances include:
FIFI Awards - International Event NYC 2010
Opened for ORO SOLIDO 2010
UNIVISION float on the NJ CUBAN DAY PARADE 2010.
Invited artist "WORLD STANDS WITH HAITI" NYC 2010.
Performed at the Haitian PRIMEVERE FOUNDATION Gala.
Opened for MILLY QUEZADA and JOHNNY VENTURA NJ 2009.
Opened for EDDIE PALMIERI - 2009 NY Salsa Congress.
EMPIRE CITY CASINO, NY
UNIVISION - "Noticias Al Despertar" TV show.
NJPAC – New Jersey Performing Arts Center – SOLD OUT 3 Yrs EVENT 2007,2008,2009
LQ- Latin Quarter – New York, NY
HISPANIC HERITAGE GALA - New Windsor, NY
PARK THEATRE – Union City, NJ
WEST GATE LOUNGE – Nyack, NY - Multiple Appearances
Union City Summer Concerts – City, NJ - Since 2007
CLUB WINNER CIRCLE – Westbury, NY - Multiple appearances.
LATIN AMERICAN FESTIVAL - Beacon, NY
NJ Cuban Day Parade Gala Event (2006,2007,2008)
Notable awards
IAIRA - Independent Artists - Top 15 2010 - Recordando A Cuba
Final entry list - 2007 - 12 categories Latin Grammy's for our CD - RECORDANDO A CUBA.
RECORDANDO A CUBA - Best Son CD 2007 in Germany, Italy & England !
PREMIO ARTE 2007 Band of the Year award.
InstrumentationPapo Ortega - Piano., Orchestra Leader, Lead Vocal, *
Roberto Rodriguez Jr. - Musical Director, Lead Trumpet
Junior Rivera - Tres Guitar, *
Jose Leonardo Freire - Trombone
Jaime Figueroa - Vocals, Timbal, bongos
Carlos Padron - Congas, *
Willie Cintron - Bass, *
Orlando "Niño" Espinosa - Vocals, Percussion
Jorge "Papito" Sanchez - Vocals, Percussion
Guido Gonzalez - 2nd Trumpet
Rosa Ortega - Stage Manager, Personal Assistant
DiscographyROUGH GUIDE TO SALSA DANCE (UK) Compilation CD/DVD - 2010
RUMBA NUEVA - Self released 2nd CD - 2010
CUBAN MOVES VOL.1 2009 - Munich, Germany - Dance Video
4th ANNIVERSARY DVD - 2008
LA NOCHE CUBANA VOL.27  (Italy) - Compilation CD - 2007
THE ROUGH GUIDE TO SALSA (UK) - Compilation CD. 2007
RECORDANDO A CUBA - Self Released debut CD - 2006
Corporate Clients Include:
Brothers Management
City of Union City, NJ
City of West New York, NJ
Dalzell Productions
Empire City Casino
FIFI Int'l Awards
Impeccable Events LLC
L'Anolis Vert
New Jersey Performing Arts Center
New York Salsa Congress
Primevere Foundation
R&M Promotions
Rebeka Verea Foundation
Rutgers University
Salsa Sans Frontieres
TELEMUNDO TV
UNIVISION TV
Member of ASCAP, member of MACNYC, Leader of Petit Cubanoson - a musical quartet available for cocktail receptions.*
*Member of Petit Cubanoson
Cubanoson reserves the right to perform with substitute musicians with the exception of the orchestra leader.