The Giants have made several roster moves, including placing Rookie Safety Darian Thompson on Reserve/Injured: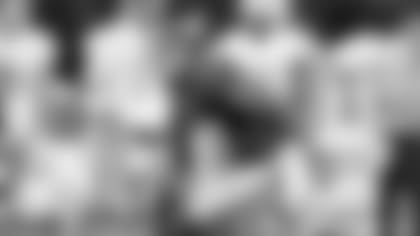 EAST RUTHERFORD, N.J. – The Giants are getting vital contributions from numerous first and second-year players this season, but Darian Thompson must wait until next year to join the youth movement.


NEWS
>
[Cover 3: Underrated Performances](http://www.giants.com/news-and-blogs/article-1/Cover-3-Underrated-performances-vs-Eagles/3cde7c71-a543-40a7-9b3b-35c2c59622a2)
>
[Anatomy of a Play: Art of deception](http://www.giants.com/news-and-blogs/article-1/Anatomy-of-a-Play-Art-of-deception/9236d9d8-7341-4e2c-a4a7-3674c12bd1c9)
>
[Rookies ignite Giants vs. Eagles](http://www.giants.com/news-and-blogs/article-1/Upon-Further-Review-Rookies-ignite-Giants-vs-Eagles/e9407b45-2f6a-4262-a814-9d7080be64eb)
PHOTOS
>
[Giants.com hands out Game Balls](http://www.giants.com/photos/photos/Giantscom-hands-out-game-balls/f7bc6424-bdf3-4d24-98b4-d081ea931ebc)
VIDEOS
>
[Sights and Sounds: Giants vs. Eagles](http://www.giants.com/videos/videos/Sights-and-Sounds-Giants-vs-Eagles/fec6f570-04e0-4ded-9a9e-70d6ceefd30e)

The Giants today announced that Thompson, the safety taken on the third round of the NFL Draft this year, has been placed on injured reserve. He will undergo surgery to repair the foot injury that has sidelined him since mid-September.
Thompson's roster spot was filled by offensive lineman Adam Gettis, who was signed off the Giants' practice squad.
The Giants chose Thompson 71st overall in the draft from Boise State, where he set a Mountain West Conference record with 19 interceptions. Thompson was instantly impressive, and earned the starting free safety job in the spring camps.
But he had injury issues in the summer. A shoulder issue forced him to miss the final two preseason games. Thompson played in the season opener in Dallas and started the victory against New Orleans the following week, but hurt his foot. He missed five games before attempting to practice last week. But Thompson's return lasted just a few minutes before pain in his foot forced him off the field.
He was examined this week by Dr. Robert Anderson in Charlotte, N.C., and the decision was made to repair the foot surgically.
Gettis, a five-year veteran, has spent the entire season on the Giants' practice squad. Last year, he did practice squad stints with the Giants twice and Oakland Raiders once. The Giants signed Gettis off the Raiders' practice squad on Dec. 1. He played in the season finale vs. Philadelphia, did not play in another game, and was inactive for three others.
Gettis played in 13 games for the 2013 Washington Redskins.
*The Giants signed wide receivers Kevin Norwood and Da'Ron Brown to their practice squad.
Norwood, 6-2 and 210 pounds, has played in 10 regular-season games with two starts – nine games and both starts in 2014 for the Seattle Seahawks, who drafted him from Alabama that year on the fourth round (No. 123 overall). He had nine receptions for 102 yards, with a long catch of 31 yards.
Norwood was traded on Sept. 1, 2015 to the Carolina Panthers, and played one game for them last season. This year, he had eight receptions, including a touchdown, while playing in all four preseason games. He was waived on Sept. 30 and was on the San Diego Chargers' practice squad from Oct. 5 to Nov. 1.
Brown, 6-1 and 200 pounds, was a seventh-round draft choice (No. 233 overall) in 2015 by the Kansas City Chiefs, from Northern Illinois. He spent the entire 2015 season on the Chiefs' practice squad. Brown was waived by Kansas City on Sept. 3, and was on the New England Patriots' practice squad from Sept. 28 to Oct. 1.