EAST RUTHERFORD, NJ -** Center David Baas practiced today for the first time since suffering a sprained MCL in a preseason game against Indianapolis on Aug. 18. He hopes to play Sunday vs. the Broncos.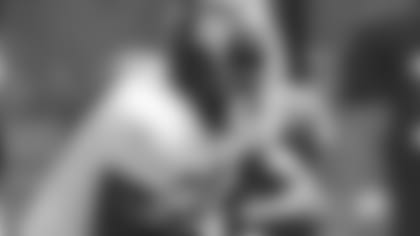 View photos from team practice](http://www.giants.com/photos/photos/Photos-from-Practice-911/c8b351d3-5291-40cd-8a09-227cabcbde04)
"Today, I did some good things, I thought," Baas said. "Obviously, getting back to football, there's stuff that I had to push through. But it felt good to be back out there working. It was a good step forward."
Baas started all 16 games last season despite suffering several injuries, so it was miserable for him to sit home and miss the Dallas game.
"Horrible - I despise that," Baas said. "That's why I want to be smart about it, but I want to get back on the field as soon as I can. We're really watching it day by day. Today was a big step forward and we'll keep doing the things we're doing to get it better. I think I've got a good shot. I'm just going to keep working."
In Baas' absence, Kevin Boothe played center and James Brewer made his first career start at left guard. With Baas back on the field, Boothe has moved back to guard.