Which one of this year's draft picks do you feel was the biggest steal the Giants made in the 2013 Draft? And also which one of the 2013 pick did you feel most excited about when the Giants selected him? ** -Abel
For biggest steal, I'd select Ryan Nassib. It's not every year you can get a quarterback with his ability in the fourth round. Nassib will need time to develop, but in time he should become a productive NFL quarterback. And the draft choice I was most excited about? I'd have to say Justin Pugh. I thought entering the draft that the Giants needed to add some young offensive lineman. To get one with Pugh's skill set in the first round was perfect. He could become a fixture u front for many seasons.
The draft looks great but it seems the Giants signed very few undrafted few agents and few of the top ones particularly at positions like linebacker and cornerback, where they would seem to have a good chance to make the roster, Any idea why?
-Bill
A few reasons. First, the Giants had very few open roster spots. After the draft, they were close the 90-man limit, in part because they added numerous players prior to the draft. They didn't find enough players they thought were worth signing. For example, the Giants have 10 cornerbacks on the current roster. If one was available that they thought was superior to what they now have, they'd sign him in a heartbeat. But such a player is not currently available. Also, it's important to remember that the roster is always evolving. The Giants look at any player who becomes available. The roster you see today could look different tomorrow.
[VIEW PHOTOS OF QB RYAN NASSIB'S COLLEGE CAREER: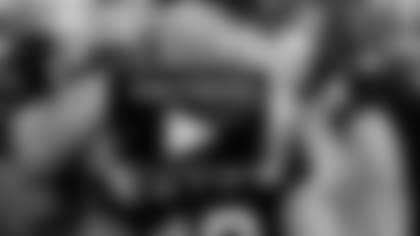 ](http://www.giants.com/media-vault/photo-gallery/QB-Ryan-Nassib/0d939a45-ef24-4eed-af20-9165a2525044) ](http://www.giants.com/news-and-blogs/eisens-mailbag.html)