With the Giants struggling with the cap should Eli Manning take a pay cut? I ask this because Corey Webster and David Diehl played poorly last year and took pay cuts. Eli has now had two bad seasons in a row. Why should he be exempt?**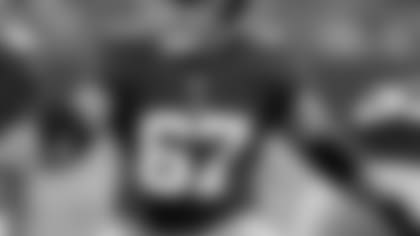 Read More from Eisen's Mailbag](http://www.giants.com/news-and-blogs/eisens-mailbag.html) Dear David:
Should Eli take a pay cut? That's up to the Giants and him. And don't believe everything you read about the Giants' cap situation. I dispute your assertion that Manning has had two consecutive bad seasons. In 2012, he threw for just under 4,000 yards and 26 touchdowns when Hakeem Nicks, arguably his most talented receiver, was not healthy the entire year. Obviously, this season has been a struggle thus far. But 10 games remain to be played. Many fans – and you appear to be one of them – have tossed in the towel on the season, but the players and coaches haven't. Can we let the schedule play out before we make absolute judgments on who has had good or bad seasons? If Manning continues the present course, then yes, it's a bad season for him. But history suggests he'll play better, hopefully starting against Minnesota.
Can we see Brandon Mosley in at right tackle for David Diehl please? Diehl no longer has starter ability and Mosley plays through the whistle like he actually wants to be out there.
Dear Peter:
Don't mean to nitpick, but Diehl is playing right guard, not tackle. And you picked a curious time to call for his benching. The Giants have allowed just one sack in each of the last two games and just rushed for a season-high 123 yards in Chicago. The line seems to be getting better and will improve further if David Baas returns to the field against the Vikings. And on what basis did you make your Brandon Mosley assessment? He played in the preseason, mostly against lesser competition. He has yet to prove he can block the best defensive tackles on the Giants' schedule. If the coaches thought he was a superior option to Diehl, Mosley would be playing.