Will David Wilson be ready to start the 2014 season?
-Jack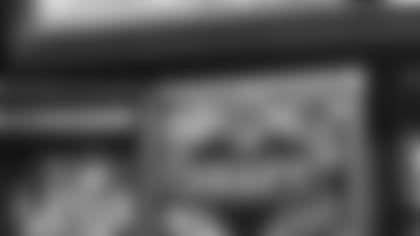 Read More from Eisen's Mailbag](http://www.giants.com/news-and-blogs/eisens-mailbag.html) Dear Jack:
That is one of the vital questions still to be answered about the coming season. Wilson last month underwent surgery to repair a herniated disc in his neck. Jerry Reese said prior to Wilson's surgery that the prognosis would be for Wilson to be ready for the season. Jerry also said that the most important thing is for Wilson to get healthy and that it would be difficult to count on a player coming off neck surgery. Even if Wilson is cleared for training camp, the Giants will certainly have contingency plans should his neck issues return.
Would the Giants consider Jonathan Martin as a free agent? Also, reviewing his current status, would the Giants consider re-signing Bradshaw as he has had a whole year to rehab/repair, is only 28 and probably could be signed at a favorable salary for the Giants?-John
Dear John:
I am not permitted to comment on either Martin or Bradshaw, because each player is currently on the roster of another NFL team. As this is the Giants' official website, that would technically be tampering. And I'm not interesting in getting myself in trouble.
Michael:
I've been hearing a lot that our new offensive coordinator might not use a fullback. The Packers had one, though. What do you think? Also do you think John Conner did enough this year to make Hynoski nervous about his job this coming year?
Max
Dear Max:
Not sure where you've been hearing about Ben McAdoo's plans, since he's made no public comments since he was hired last month. John Kuhn, the Packers' fullback, has been a valuable member of Green Bay's offense; he once scored three touchdowns in a game against the Giants. Conner certainly had his moments, and he and Hynoski could fight it out in training camp for the fullback job. But there's a long way to go before we get to that point.