Will Jerry Reese look for a tight end in free agency? The two rings Eli has are from having a tight end to get that late throw off or some short yardage. ** -William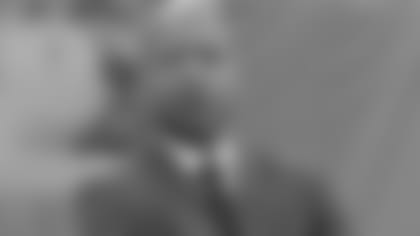 Read More from Eisen's Mailbag Dear William:
It's not just Eli Manning that has the rings, it's the entire Giants organization. That being said, and I don't mean to sound cliché or repetitive, but Reese is constantly looking to strengthen every position on the roster. Free agency is one means to that end. Tight end does seem to be a position of need, so it would be surprising if the Giants don't add one or two during the offseason.
How much do you think the Giants will be kicking themselves on draft day that they didn't trade Hakeem Nicks for draft picks at the trade deadline? It was obvious all year he wasn't putting in the effort and he wasn't fighting for balls in the air. The Giants get too attached to players and many times don't think far enough ahead to the future.
-Mike
Dear Mike:
There'll be no kicking themselves or anyone else. The objective during the season is to win football games, not think about the future. During the season, the Giants were trying to win as many games as they could. Nicks clearly wasn't having his best season in 2013, but trading him would have made winning games that much harder. Who, specifically, are you referring to when you say the Giants get "too attached" to players? Frankly, I think the exact opposite is true of Jerry Reese. As much as he may like or respect a player, he never lets sentiment get in the way of what he thinks is best for the organization.
With David Wilson's neck issues and the signing of Rashad Jennings, might the Giants use Wilson more at kickoff returner and a second or third back?
-Jack
Dear Jack:
We still don't know if he will be able to play after undergoing neck surgery. In a perfect world, I think Wilson would still be the No. 1 back. If he can play, I think that's what he will be – assuming he wins the job and demonstrates he can secure the ball. Returning kickoffs and playing as a third down back doesn't reduce his risk of injury. If he's the best back on the team, then he should have a role commensurate with that.
What is the single biggest position on defense the Giants need to address through the draft or free agency in your opinion?
-Mike
Dear Mike:
If we re-sign Jon Beason, then I think it is cornerback. If we don't, then it's linebacker.
How does a franchise tag differ from a transition tag?
-Zeke
Dear Zeke:
A franchise player receives a minimum of the average of the top five salaries at his position. A transition player receives the minimum of the top 10 salaries at his position.
Is it more likely we focus on offense in free agency and attack defense through the draft, or the inverse?
-Christian
Dear Christian:
I thin neither is more likely than the other. The Giants will try to get the best players they can, on offense and defense, through both free agency and the draft – or any other possible means.