I've been pretty impressed with Michael Cox so far this preseason. I took a look at his college stats and noticed he was quite impressive in his limited action as freshman at Michigan. I also notice there weren't many evaluations on him coming out of college. What are your thoughts on him as a pass blocker and how dynamic is he as a runner? Has he shown patience in letting holes develop and finding seams in the line? I love the ability Wilson has to take it to the house on any given run but it seems like he needs to learn to let his blocks develop a little more, which I believe he will learn with experience.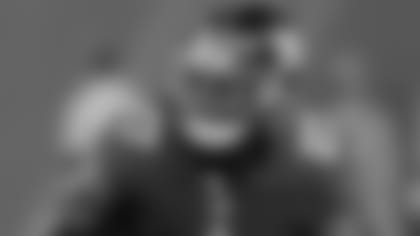 Read More From Eisen's Mailbag
](http://www.giants.com/news-and-blogs/eisens-mailbag.html) Dear Ryan:
Michael Cox played well enough during training camp and in the first three preseason games that the seventh-round draft choice seems to have a good chance to make the team. He might even be the team's primary kickoff returner. Cox has a knack for escaping trouble at or behind the line of scrimmage and turning play seemingly destined to gain nothing into something. Regarding Wilson, it's common for young backs with his speed and burst to take a handoff and take off as fast as they can, regardless of where their linemen are. As he gains more experience, the game will slow down and he will learn to wait for his wall to form.
With Stevie Brown going down for the season, what are the chances the Giants take a flier on Kenny Phillips, since he was released by Philly? He has a quad issue right now, but if he can be healthy in a few weeks or even a month then why not sign him...he's the best out there probably and already knows the system.
Dear Michael:
Nothing official, but I don't see the Giants reaching out to Phillips. They made the decision not to sign him in the offseason and even without Brown, they have a good group of safeties to work with. Phillips missed much of the 2012 season with a knee injury and as you noted, he has a quad injury that kept him out of the last two Eagles preseason games. I don't know if the Giants want to replace one injured safety with another.
Where has Sean Locklear gone off to? Since we seem a little thin at Tackle why have the Giants not considered bringing him back on a one year deal?
Dear Ben:
Sean Locklear is not presently with any team. That is likely due to the fact that he is not healthy enough to play. Locklear suffered a serious knee injury in Washington last Dec. 3, less than nine months ago. No team will sign Locklear until he passes a physical, which might be impossible right now.