Is Hakeem Nicks dislocated finger still bothering him? He's been dropping balls as of late. I know some are on Eli and some are on the players, but I am very concerned.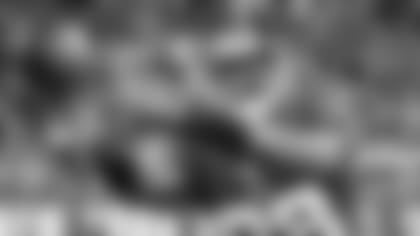 Read more from Eisen's Mailbag](http://www.giants.com/news-and-blogs/eisens-mailbag.html) Dear Ted:
Nicks has missed some balls he usually catches, but insists his finger is not an issue. Tom Coughlin was asked a similar question today and said, "I haven't talked to him about it (since the Vikings game), but the competitor that he is, he's very much aware. Quite frankly, he's always gobbled those balls up. Explanation? I wouldn't offer an excuse, and I'm sure he wouldn't, either." The Giants need Nicks to play better than he has. He would be the first to tell you that.
Bob Papa was wondering what happened to our fourth quarter success or lack of and I think the loss of Mario Manningham was big; like that "rail shot" Eli threw late in our last Super Bowl, these are clutch plays needed at times to keep momentum on offense. Hopefully, Rueben Randle can fill that very soon. He has talent.
Dear Frank:
I think we're well past the point where we can point to the departure of Mario Manningham as the reason for anything that ails the Giants. The issues in the fourth quarter are not due to one player or even one unit. The offense and defense have each had problems which stem largely from the Giants trailing by such wide margins in the fourth quarter. They certainly played better the last two weeks. Let's hope it continues.
After this horrendous start, does the organization feel that it made a mistake ending training camp in Albany? Based on sideline reporting, it seems this team has no chemistry.
Dear Thomas:
The decision not to return to Albany has absolutely no bearing on the team's record. I've not heard one player, coach or front office administrator ever mention that. Regarding team chemistry, that sounds to me like a sideline reporter trying to find an excuse why the Giants are struggling. No chemistry issues exist in the locker room.