You mentioned waiting for Coughlin or Manning as the next New York Giant to go to the Hall of Fame. What about Brad Van Pelt and Mark Bavaro? Van Pelt was a dominant LB for a long time and a five-time Pro Bowler. Bavaro's career may have been cut short due to the knee injury, but in the years he was with the Giants, no one played the tight end position like Bavaro. He is still remembered as one of the best ever!** -Sal
[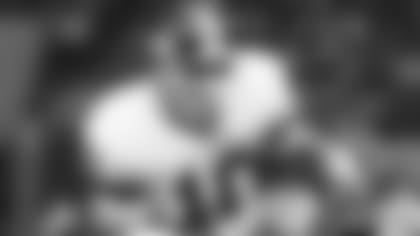 Read More from Eisen's Mailbag](http://www.giants.com/news-and-blogs/eisens-mailbag.html)
Dear Sal:
No question, both Van Pelt and Bavaro were tremendous players. Both are in the Giants Ring of Honor. And I would love to see each of them enshrined in the Hall of Fame. But frankly, neither of them gets support outside of the Giants. Neither Van Pelt nor Bavaro has ever been a Hall of Fame finalist. Perhaps in the future they will be considered by the Hall of Fame's Seniors Committee. If not, I frankly don't see them getting in.
Do you see Antonio Pierce as a solid candidate for Hall of Fame?
-Grace
Dear Grace:
I'm a big Antonio Pierce fan, but I don't think he's going to be a Hall of Famer. Although he led the Giants in tackles three times and was a Super Bowl champion, he was selected to only one Pro Bowl. The voters on the Hall of Fame selection committee look at those kinds of honors. Pierce will be eligible for the Hall in 2015, but I've yet to see his name included among the first-time eligible (including Isaac Bruce, Torry Holt, Edgerrin James, Ty Law, Kevin Mawae, Orlando Pace, Junior Seau, Kurt Warner). That's very tough competition, and doesn't include holdovers who didn't make it this year. I don't think Pierce will ever get enough support to make the Hall of Fame.
What happened to Will Beatty in 2013? He was great in 2012 but for some weird reason at times I saw Will Beatty struggle a lot and I wonder… do you think he was trying to do too much? I hope that with the new contract he got he didn't put a lot of pressure on himself. It's just my opinion but what do you think?
-Ted
Dear Ted:
Beatty will be the first to admit be did not play to his potential in 2013. And he admitted late in the season that was partly due to the pressure he felt after signing a big contract last spring. Here's his quote from Dec. 4: "I know I came into this year trying to do way too much and trying to change who I was to fulfill the media hype. It's like you got the contract, now eyes are on you, people are expecting more from you and you're trying to live up to it. My first big contract, I'm like I want to earn this contract, I want to make sure they know that I'm not just a fluke and I'm going out there just not being me, not being the guy that got me to this contract." Hopefully, Beatty will recover from the broken leg he suffered in the season finale, not worry about his contact and play as well as he did in 2012.