With our recent upgrades to the cornerback position through free agency combined with the strength of our new and existing safeties, do you see the Giants secondary being rated in the top 5 or 10 next year? Or maybe a prediction on interception totals with our ballhawking Stevie Brown back in the mix? ** -Richard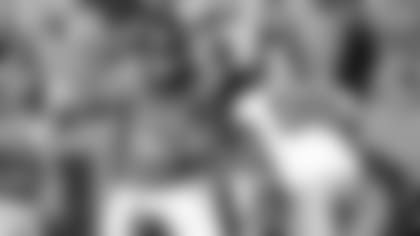 Read More from Eisen's Mailbag Dear Richard:
The ranking of a secondary is so subjective. You can't base it solely on opposition passing statistics – yardage, touchdowns, etc., because so much depends on the rush and the work of the linebackers. And frankly, I don't care if it's ranked in anybody's top five or 10. Who is going to rank secondaries, some football writer? The only salient point here is the recent additions of Dominique Rodgers-Cromartie, Walter Thurmond and Quintin Demps should significantly improve the defensive backfield and, by extension, the entire defense. Ratings are insignificant. Nor would I guess how many interceptions the Giants will have. Too many variables. Will teams try to run or pass against us? Are we going to have a persistent pass rush that will prompt quarterbacks to make ill-advised throws? Will Stevie Brown be the same player he was before his ACL surgery? The Giants intercepted 17 passes last season. I'll say they'll get at least 20 in 2014.
Since the draft is in May, when do OTA's start this year? Rookies should be there, right?
-Jim
Dear Jim:
The first OTA is scheduled for May 28. Yes, the rookies will be there (except for those who have academic requirements to complete).
Which positions are the strongest in terms of their representation in this year's draft, in first, second and third rounds?
-Bob
Dear Bob:
This is supposed to be a particularly deep draft for wide receivers and offensive linemen.