Will the Giants even offer Justin Tuck a new contract? So often, when a player signs with another team as a free agent, it's never reported whether or not his previous team tried to keep him by offering a contract - happens in all professional sports now, it seems..** -George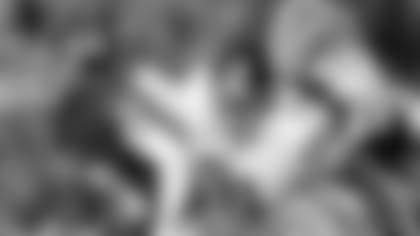 Read More from Eisen's Mailbag Dear George:
I honestly don't know, as I am not privy to those discussions. My guess is if the price is right, the Giants would be receptive to bringing back a player who led them in sacks and is a captain and respected locker room leader. But the sense I got seeing and listening to Tuck in the week prior to the Super Bowl is that his thinking had changed since the end of the season. In December, he sounded very much like he wanted to finish his career as a Giant. Last month, he seemed eager to find out what he could command on the open market. Free agency begins on March 11 and at this point, I'd be surprised if anything is finalized with Tuck prior to that date.
Do you think the Giants should switch Will Beatty to right tackle and either draft or find a free agent left tackle?
-Jay
Dear Jay:
No, I don't. Beatty's skill set is best suited for left tackle. He has the quick feet needed to play the position. Beatty is not the mauler type often found at right tackle. I'd prefer the Giants keep him where he is, hope he rebounds from a subpar 2013 season and address needs at other positions on the line.
Ryan Nassib was so highly touted in last year's draft. What is his current status? What are his prospects as Eli Manning's eventual replacement?
-Charles
Dear Charles:
First off, I think his prospects for becoming Manning's eventual replacement are bleak. And that has nothing to do with Nassib's ability. Manning just turned 33. Assuming good health, he's going to play at least five more seasons. That would mean Nassib would be waiting around for six years just for the chance to take over. And there would be no guarantees, because the Giants can bring someone else in. Nassib will eventually want to play – somewhere. He is still an intriguing prospect who learned and improved while working hard in practices last season. That will likely be his role again in 2014.