In the Denver game, it appeared that they stayed away from the run – why? And I thought there would have been more screen passes. Is the offense that bad?
Dear Joe
You thought there would be more screen passes after two of them were intercepted in Dallas? The Giants didn't avoid running the football by design. It wasn't effective and in the second half they trailed by a substantial number of points, forcing them to pass. I think the offense is good…few teams can pass the ball as well as the Giants. But the rushing attack clearly needs to improve.I have a ton of respect for you and have always read your mailbag, but you're last edition simply regurgitates the words of Tom Coughlin and Eli Manning and seemed more like P.R. responses as opposed to genuine answers. My question is this: In terms of our running game, I am all about ball security, but at what cost? David Wilson was not the first running back to cough up the ball twice in a game and he won't be the last. Regardless, I think he learned a lesson last week, but it appeared that the ball security was ALL that he was worried about this week. He doesn't need to run with two hands on the ball at all times. He missed some opportunities to take advantage of various holes because running with two hands obviously slows him down and limits his ability to juke and cut. I think he can go back to how he was running, but just be more conscious of the fact that he is prone to fumbling. What do you think?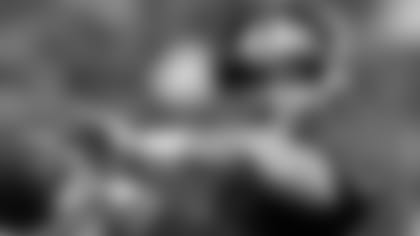 Dear Matthew:
I don't know if ball security was all Wilson thought about, but it was certainly foremost on his mind. And with good reason. Had he fumbled again, Wilson might have seen his playing time sharply curtailed. There's no question the Giants need him. But he can be effective with two hands on the ball. Tiki Barber ran for thousands of yards that way. I think when Wilson gets a few carries under his belt without fumbling he'll relax a little bit and bomce the runner we all expect and want to see.Do you think the offseason releases are coming back to bite us such as linebackers Blackburn and Boley, RB Bradshaw and Osi on the D line? Also, do you think  Willis McGahee would of been a better acquisition than bringing back Jacobs?
Dear Matt:
Not at all to either question. You need new blood on your roster every year. Boley played poorly last season and Blackburn wasn't going to improve in his ninth season. Bradshaw never practiced. Umenyiora wasn't released. He wanted to leave as a free agent and did. And Jacobs was a better choice. The Giants needed someone to come in immediately and he knows the offense. Please remember, it's a long season. We still have a long way to go.
CLICK HERE TO ASK YOUR QUESTIONS TO MICHAEL EISEN