Why is Louis Murphy not included in the offense a little more? He is a big receiver that will go across the middle.**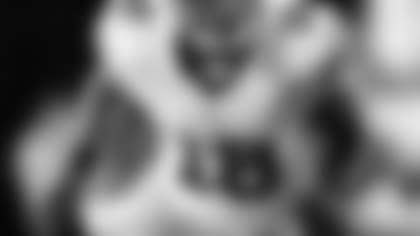 Read More from Eisen's Mailbag](http://www.giants.com/news-and-blogs/eisens-mailbag.html) Dear Troy:
The Giants have three excellent receivers playing regularly in Victor Cruz, Hakeem Nick and Rueben Randle. Who should sit down so Murphy gets more playing time?
What are the chances of David Wilson coming back primarily as a kickoff returner and change of pace third down back, instead of being an every down back? He's better suited for that position. Getting a big, hard runner to team up with David Wilson would make more sense. Your thoughts?
Dear Andrew:
First, because of his neck injury, Wilson's short-term future is murky. We don't know when he will be able to return. But I disagree that he should be a returner/third-down back. Wilson is one of the Giants' most athletic and talented players. We don't need a "big, hard runner" to be an every-down back. Tiki Barber wasn't the biggest player in the league, but he's by far the Giants' career rushing leader. Wilson can easily fill that role. Besides, we have two big runners in Brandon Jacobs and Peyton Hillis, who was signed today. And don't forget that Andre Brown returns next month.
I want to see the younger guys play. Will Adrien Robinson finally see the field? Eli needs a dependable TE when it all breaks down and maybe the young guy can play.
Dear Roy:
Maybe he can. But we really don't know right now because Robinson hasn't been on the field; he's battled a foot injury for a month. If he can get healthy – and he practiced Monday for the first time since training camp – perhaps the coaches will find a role for him. But his strength in college was blocking, not receiving. And Brandon Myers is a proven receiver. So I don't now how much Robinson will get to contribute in that area.