With the current issues on the offensive line will the Giants be looking to establishing a blocking tight end as a starter and if so who's been the most impressive tight end in camp solely from a blocking ability point-of-view?
Dear Gary:

[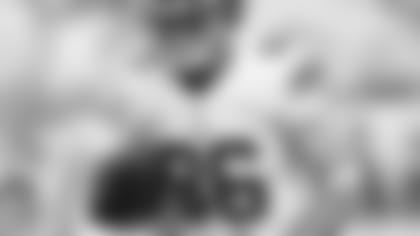 Read More From Eisen's Mailbag](http://www.giants.com/news-and-blogs/eisens-mailbag.html)
The Giants believe they can run the ball with the line as it is currently constructed. And David Baas and David Diehl should return early in the season (Baas hopes to play in the opener). Assuming Henry Hynoski plays fullback, the best blocking option at tight end is Bear Pascoe.
I was wondering why coach Coughlin doesn't sanction more fourth down attempts in preseason - particularly on fourth and short near the red zone and especially with the ones and twos on the field.
Dear Craig:
The Giants have attempted three fourth-down conversions and succeeded once this preseason. I doubt all Coughlin would have made the same decision all three times in the regular season. Keep in mind that the Giants have a new kicker this year in Josh Brown and it's important to get the Zak DeOssie- Steve Weatherford-Brown battery working smoothly before the regular season begins. That's probably more important than going for it on fourth down, which won't occur nearly as often as field goal attempts when the season begins.