Today's edition of The Mailbag on Giants.com.
With our obvious talent in the passing game this season do you think we will gravitate towards being a pass-first, run-second team?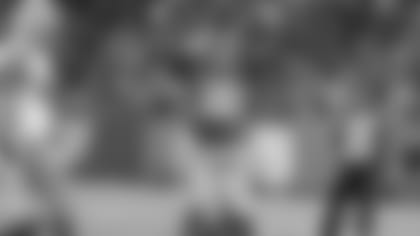 PHOTOS OF ELI MANNING'S CAREER](http://www.giants.com/media-vault/photo-gallery/Giant-Decade-Look-back-at-Elis-Career/e10393dc-834f-4312-9ada-25f7fe4fc0c6) The Giants might be there already. In 2012, they threw 539 passes and had 409 rushing attempts. With Eli Manning throwing the ball and Hakeem Nicks and Victor Cruz available to catch it, it wouldn't surprise me if that ratio remains static. Of course, no matter how many passes are thrown relative to rushing attempts, Tom Coughlin will stick to his mantra that he strives for offensive balance.
In the case of 2-point conversions (especially in the case of the Giants' Super Bowl win), and the Giants were trying to take seconds off the clock, would it have made sense to hand off to a back or even a receiver and run all over the field?. At whatever point the play ends, it's still a failed conversion, you still get to kick off to the opposing team and have taken much more time away from them. New England had enough time to make things might interesting and could possibly have won that game. Just curious.
Dear Jim:
It makes no sense, for this simple reason: the clock does not run on a two-point conversion, just as it does not run on an extra point attempt. You can theoretically run around all you want, but it's not going to bleed any time off the clock. And when teams go for two points instead of one, they're looking to score the points, not eliminate time.
Many teams use the screen pass often and effectively, yet the Giants have lacked in this area. Blockers miss their blocks, and Manning often has his pass batted down by the defensive end. Bradshaw etc. have certainly been gifted enough receivers/runners, but Manning and the blocking have been a problem. Don't you think the Giants should work on their screen game and use it more often?
Dear Jeff:
I disagree with your premise. The Giants work on the screen pass in practice, but I don't necessarily think they should use it more often. To the exclusion of what? Throwing to Hakeem Nicks and Victor Cruz? Perhaps this year they'll try it more often with David Wilson. I don't recall many screen passes getting and I don't think Manning has a problem throwing any kind of pass. I just think the Giants would prefer to run the ball and throw it down the field.