Of all the players who have played for the Giants past and present, do you see any who stand out as potential coaches in the NFL or College?
Dear Chip:
I've always thought Phil Simms would make a great coach, but he's very happy as a broadcaster. And he's very good at that, too. The same is true of Antonio Pierce, but he's happy with his gig at ESPN. Michael Strahan would be a tremendous coach, but he's too busy doing…well, everything. Maurice Carthon and Pepper Johnson have been successful longtime NFL assistant and Carthon would love to be a head coach. Ike Hilliard and Tyrone Wheatley are offensive assistants with the Buffalo Bills. Hilliard has previously been with Miami and Washington, while Wheatley worked at Syracuse University. I don't know of current Giants with coaching aspirations. Just guessing, I think Chris Snee, David Diehl, Justin Tuck and Terrell Thomas could be successful coaches. 
Another scheduling question: Maybe it is because I live down here and was excited to see my Giants come down, but weren't the Giants supposed to play the Dolphins in Miami this year? I thought we played the Dolphins every three years, the last being Oct. 30, 2011.
Dear Antoine:
You're off by two years. The Giants play each AFC division once every four years. Since they last faced the AFC East in 2011, they won't do so again until 2015. But your impatience is understandable; the Giants haven't played a regular-season game in Miami since 1996, six years before the current scheduling format was adopted. They were due to visit South Florida in 2007, but the game was moved to London. Barring another change of venue, the Giants will be in Miami in 2015.
Will we see Ryan Nassib debut in any preseason games this year? Also what advantage did management and coaches see in having camp at home in the Meadowlands instead of Albany?
Dear Bill:
Ryan Nassib will play in the preseason, perhaps extensively in a game or two. How much he plays could be determined by whether the Giants still have four quarterbacks or just three when the games begin. If they have four, it likely means Curtis Painter will compete for the No. 2 job behind Eli Manning. If it's three, then either Carr or Painter will be the primary backup and Nassib will be third quarterback whose only game action will likely be in the preseason.
Regarding training camp, the team has many reasons for training at home, almost all of them dealing with convenience and cost. They don't have to transport equipment, uniforms, weights, medical and office supplies to Albany. Everything from food to footballs is in place at the Timex Performance Center. Nobody has to drive back and forth between East Rutherford and Albany. The Giants have three outdoor grass fields to work on and, most importantly, a field house to use should it rain. That was one of the greatest drawbacks about Albany; in bad weather, the Giants were limited to holding a walk-thru in the gym. Oh, and one more thing. The Giants trained at the Timex Center once before, in 2011. That season ended pretty well.
[VIEW PHOTOS OF QB RYAN NASSIB'S COLLEGE CAREER: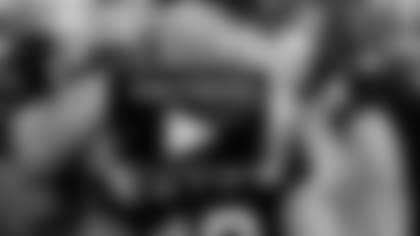 ](http://www.giants.com/media-vault/photo-gallery/QB-Ryan-Nassib/0d939a45-ef24-4eed-af20-9165a2525044)