Can you justify the use of rookie Damontre Moore, a defensive end, at the gunner position in punt coverage? In my view, that is never a position for linemen to be in; they are too big and too slow to run down fast, agile return men in the open field. This is why we have been burned for two punt return touchdowns.**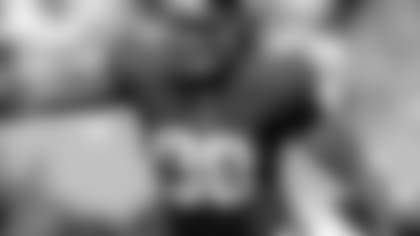 Read more from Eisen's Mailbag Actually, we've been burned for three, but who's counting? But I don't think it's solely Damontre Moore's fault. Why can't you use a defensive end as a gunner? Moore is fast and aggressive – too aggressive sometimes. He's capable of bringing down a punt returner, or at least forcing him to go where he doesn't want to until help arrives. The punt team shortcomings have been a group effort and it's an area where the Giants must improve in the second half of the season.
It looks like the Giants have shored up the D with the addition of Jon Beason, the wide receivers seem to be all healthy although where was Rueben Randle this past week, and after the bye we will be getting some help at running back with Andre Brown healthy and returning to practice. That leaves the one Achilles heel that Giants fans have been screaming about for years, the offensive line. And with David Baas off to IR it doesn't look good for Eli and the passing game. Will someone tell me why Jerry Reese doesn't at least try to trade for a healthy blue chip offensive lineman to bolster the line? We're only two games out of the division lead and the O-line looks like the one real handicap right now.
Dear Steve:
First of all, the trading deadline passed on Oct. 29, so there will be no deal for an offensive lineman. And if the Giants had wanted to acquire one before the deadline, what would have been the price? They gave Carolina a draft choice for Jon Beason. To relinquish another one for a lineman who may or may not help would not have been a shrewd for a team that believes in building through the draft. Because of the injuries to David Diehl, David Baas and Chris Snee, the latter two season-ending, the line has been a work in progress all season. If the current starting group gets a chance to gel, I'm confident you will see an improved performance in the second half of the season.