I'm very excited with the talent level on the 2013 Giants soon-to-be-assembled 53-man roster. Could you explain how coach Mike Pope year after year continues to get great production from the tight end position? He's been amazing for many years. How long has he been with the organization?
[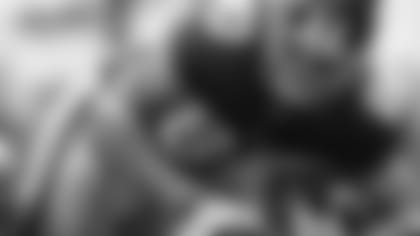 PHOTOS: MIKE POPE'S SUCCESSFUL TE'S](http://www.giants.com/media-vault/photo-gallery/Mike-Popes-TEs/92e1a206-6683-40eb-9d64-3614ef00a91a#start)
Dear Frank:
Michael Pope is one of the great assistant coaches in NFL history. The 2013 season will be Pope's 31st in a row as an NFL coach. He is in his 14th season of his second tour of duty with the Giants and his 23rd overall, more than any coach in the franchise's history. Pope is the only coach to be on the staff for each of the Giants' four Super Bowl-winning teams. He is a master of his craft. Pope has countless unique drills to develop the skill of tight ends. His players revere him. Pope has coached five Pro Bowl tight ends and developed many more, including recent and current Giants like Kevin Boss, Martellus Bennett and Bear Pascoe. The Giants are fortunate to have Pope.  
How will the Giants replace Martellus Bennett's dual production (blocker and catcher)? Brandon Myers seems to be our catcher and I'm not sure that Adrien Robinson can even be a sufficient blocker, let alone both. Will the JPP of tight ends be ready for a much larger role in our offense this year?
Dear Brad:
Bennett played well in his one Giants season, but he is hardly irreplaceable. You omitted Bear Pascoe, who is a sound blocker and dependable receiver. Myers caught 79 passes for the Raiders last season and will help as a blocker. Robinson is an unknown, because he played very little as a rookie last season. But he has improved and should be able to contribute this season. But the top two tight ends should be Myers and Pascoe.
](http://www.giants.com/news-and-blogs/eisens-mailbag.html)