Who do you see replacing Osi Umenyiora in the NASCAR package? I'm thinking of putting Cullen Jenkins on the outside and Tuck in the interior, because he's bigger.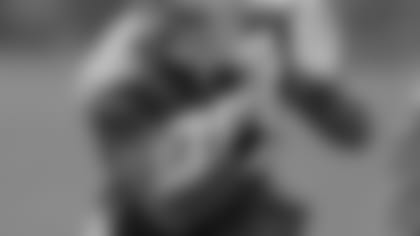 Read more from Eisen's Mailbag](http://www.giants.com/news-and-blogs/eisens-mailbag.html) Dear Bernard:
Who knows, maybe NASCAR will be put in the garage now that Osi's gone. If it stays on track, there are plenty of candidates to use. Jenkins is certainly one of them, because he is a tackle who has experience playing end. Damontre Moore is another. The rookie has shown flashes in practice. Starting Saturday, we'll see how he does against another team. Adrian Tracy has to be considered.
Living in the D.C. area all I hear is how the read option will take over the world. Why can't the Giants play some 1980s smashmouth football and just ball control their way out of the problem?
Dear Chris:
This isn't the 1980s. Defenses have evolved since then. If a team relies too heavily on the run, it's likely going to struggle at some point. That's why Tom Coughlin preaches balance every time he is asked what kind of offense he wants to have.